Welcome to The Breakfast Club! We're a disorganized group of rebel lefties who hang out and chat if and when we're not too hungover we've been bailed out we're not too exhausted from last night's (CENSORED) the caffeine kicks in. Join us every weekday morning at 9am (ET) and weekend morning at 10:30am (ET) to talk about current news and our boring lives and to make fun of LaEscapee! If we are ever running late, it's PhilJD's fault.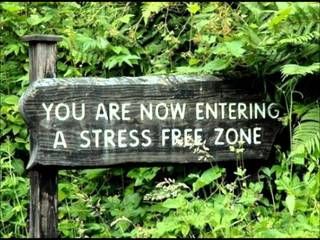 This Day in History
A pivotal battle in the American Revolution; President James Garfield dies; Bruno Hauptmann arrested in the Lindbergh baby case; Unabomber's manifesto published; 'Mary Tyler Moore Show' premieres.
Breakfast Tunes
Something to Think about over
Coffee

Prozac
If moderation is a fault, then indifference is a crime.
Breakfast News
Caribbean braced as Hurricane Maria intensifies to category 5 storm
U.S. to appeal ruling blocking Trump funding cuts on sanctuary cities
U.S. Interior chief urges changes to national monuments -report
St. Louis police probe whether officers chanted, 'Whose streets? Our streets'
Florida's insured losses from Irma total nearly $2 billion to date
Rohingya refugees tell of new violence; call for Myanmar sanctions
Brazil's new top prosecutor is sworn in, says will maintain graft fight
Breakfast Blogs
Sometimes Justice Means Having Air You Can Breathe Charles Pierce, Esquire Politics
USA Freedom Act Scofflaw Rosemary Collyer Claims She Can't Find a Tech Expert emptywheel aka Marcy Wheeler, emptywheel
Short Missives From Trump Reich, 9/18/17: Trump As New Normal, Health Insurance As No Insurance and Republican Women's Federation Echidne, st her blog
Get on the phone people digby aka Heather Digby Parton, Hullabaloo
For Shame tristero, Hullabaloo
You should do what they say Tom Sullivan, Hullabaloo
Zombie ACA Repeal to Again Terrorize Populace Scott Lemieux, Lawyers, Guns and Money
Right-Wing Media: The New Frontier Erik Loomis, Lawyers, Guns and Money
A Mann and a plan Shalezula, Lawyers, Guns and Money
YOU THINK TRUMP IS A LAZY TV ADDICT, BUT IT'S ALL PART OF HIS GENIUS PLAN Steve M., No More Mister Nice Blog
The Senate Is Close To Undermining The Internet By Pretending To 'Protect' The Children Mike Masnick. Techdirt