Welcome to The Breakfast Club! We're a disorganized group of rebel lefties who hang out and chat if and when we're not too hungover we've been bailed out we're not too exhausted from last night's (CENSORED) the caffeine kicks in. Join us every weekday morning at 9am (ET) and weekend morning at 10:30am (ET) to talk about current news and our boring lives and to make fun of LaEscapee! If we are ever running late, it's PhilJD's fault.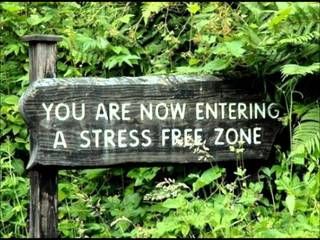 This Day in History
Warren Commission concludes Lee Harvey Oswald acted alone in JFK's assassination; Taliban captures Afghanistan's capital; First steam locomotive to haul passengers; 'The Tonight Show' premieres.
Breakfast Tunes
Something to Think about over
Coffee

Prozac
The liberties of our country, the freedom of our civil constitution, are worth defending against all hazards: And it is our duty to defend them against all attacks.
Breakfast News
Spain to deploy police to prevent Catalan independence vote
Macron lays out vision for 'profound' changes in post-Brexit EU
Ireland to hold abortion referendum weeks before pope's visit
Uber threatens to leave Quebec in protest at new rules for drivers
Saudi Arabia to allow women to obtain driving licences
Brazil backtracks on plan to open up Amazon forest to mining
Senate poised to repeal new rule allowing consumer class actions
Hartford's rating sinks deeper into junk; agencies cite possible default
U.S. charges NCAA basketball coaches with bribery, fraud
Top U.S. general recommends not kicking out transgender troops
Trump administration tells court law does not ban bias against gay workers
Guggenheim Museum pulls three artworks featuring animals after threats of violence
Southern California wildfire forces 1,500 to flee homes
Breakfast Blogs
Graham-Cassidy Failed, but Obamacare Is Under Attack for the Foreseeable Future Charles Pierce, Esquire Politics
Not Mentioned in Roger Stone's Straw Rat-Fucker Statement: the Peter Smith Rat-Fuck emptywheel aka Marcy Wheeler,
emptywheel
It's Not the Economy, Stupid Jim Walker, emptywheel
The Master Baiter Echidne, at her blog
Vote Suppression Works Scott Lemieux, Lawyers, Guns and Money
Right wing academics and the paranoid style Paul Campos, Lawyers, Guns and Money
A firing offense? digby aka Heather Digby Parton, Hullabaloo
Dear David Brooks tristero, Hullabaloo
Hollywood, are you missing a supervillain? Tom Sullivan, Hullabaloo
The Amazing Disappearing Republican Party driftglass, at his blog
IS STEVE BANNON RUNNING FOR SOMETHING? Steve M., No More Mister Nice Blog
Larry Lessig's Latest Big Challenge: Fixing The Way We Elect A President Mike Masnick, Techdirt