Welcome to The Breakfast Club! We're a disorganized group of rebel lefties who hang out and chat if and when we're not too hungover we've been bailed out we're not too exhausted from last night's (CENSORED) the caffeine kicks in. Join us every weekday morning at 9am (ET) and weekend morning at 10:30am (ET) to talk about current news and our boring lives and to make fun of LaEscapee! If we are ever running late, it's PhilJD's fault.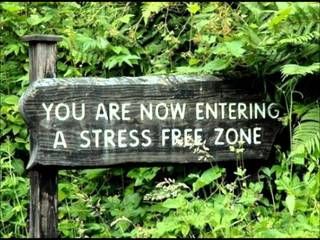 This Day in History
President Richard Nixon says he'll resign; Thieves stage Britain's 'Great Train Robbery'; Nazi saboteurs in the U.S. executed during World War II; Mexico's Emiliano Zapata and actor Dustin Hoffman born.
Breakfast Tunes
Something to Think about over
Coffee

Prozac
The art of living is more like wrestling than dancing.
Breakfast News
Dueling factions in Venezuela stake claims at power
North Korea vows harsh retaliation against new UN sanctions
Prosecutors ask court to imprison Samsung heir for 12 years
Storms, heavy winds hit Balkans after blistering heat wave
Australia's ruling party meets to resolve gay marriage rift
Judge orders CIA interrogation lawsuit to trial
Report: Iowa school uses full-body wraps, denies mental care
Transgender camp teaches kids they're 'normal, not alone'
Alaska volcano sends up ash cloud; aircraft warning issued
Breakfast Blogs
At the Keystone Pipeline Trial, the Future Is Banned From Discussion Charles Pierce, Esquire Politics
The Kronos Needle in the AlphaBay Haystack emptywheel aka Marcy Wheeler, emptywheel
Women And American Politics. Third Monday. Echidne, at her blog
Pravda on the cheap digby aka Heather Digby Parton, Hullabaloo
Billabong's story Tom Sullivan, Hullabaloo
BREAKING! American Institutions Overrepresent Rural Conservatives Scott Lemieux, Lawyers, Guns and Money
Donald Trump Preps the Beds for the GOP's Big Sleep driftglass, at his blog
I'M USUALLY A PESSIMIST, BUT I THINK TRUMP WILL SIGN A DEBT-CEILING INCREASE Steve M., No More Mister Nice Blog
Comcast Tries, Fails To Kill Lawsuit Over Its Hidden, Bogus Fees Karl Bode, Techdirt