Welcome to The Breakfast Club! We're a disorganized group of rebel lefties who hang out and chat if and when we're not too hungover we've been bailed out we're not too exhausted from last night's (CENSORED) the caffeine kicks in. Join us every weekday morning at 9am (ET) and weekend morning at 10:30am (ET) to talk about current news and our boring lives and to make fun of LaEscapee! If we are ever running late, it's PhilJD's fault.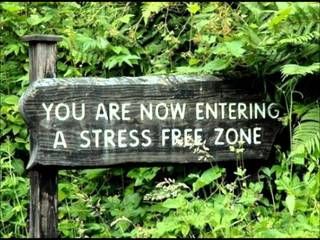 This Day in History
Truman announces Japan's surrender in World War II; Blackout hits Northeast U.S., Canada; FDR signs Social Security; British troops arrive in N. Ireland; A strike in Cold War Poland; Steve Martin born.
Breakfast Tunes
Something to Think about over
Coffee

Prozac
Much that passes as idealism is disguised hatred or disguised love of power.
Breakfast News
Trump's threat of Venezuela military action could bolster Maduro
Saudi top prosecutor summons Twitter users for harming public order
Merkel's rival insists he can win German election, attacks Trump
NGOs halt migrant rescue operations, citing Libya 'threat'
Wells Fargo accused of ripping off mom-and-pop shops
Oregon coastal city at 'double ground zero' braced for eclipse
Dozens Of Sea Lions Sickened With Domoic Acid Poisoning
K9 Unlatches Gate With Paw To Save Injured Deputy
Breakfast Blogs
This Is the Bleakest Moment for America in My Lifetime Charles Pierce, Esquire Politics
Three Times Donald Trump Treated Vehicular Manslaughter as Terrorism emptywheel aka Marcy Wheeler, emptywheel
The Dialectical Imagination by Martin Jay: Economics in Critical Theory Ed Walker, emptywheel
Trump's most loyal followers digby aka Heather Digby Parton, HUllabaloo
Nothing for money or: Why their souls aren't for sale Tom Sullivan, Hullabaloo
The Nation Really Should Stop Publishing the Conspiracy Theories of Open Propagandists Scott Lemieux, Lawyers, Guns and Money
Yes, Trump is a Threat to Liberal Democracy. And You Should be Worried. dnexon, Lawyers, Guns and Money
I Think It Is Adorable That Matthew Dowd Blocked Me Over A Year Ago… driftglass, at his blog
TRUMP'S POLITICAL CALCULUS: CONDEMNING WHITE RACISM ISN'T WORTH THE COST Steve M., No More Mister Nice Blog