Welcome to The Breakfast Club! We're a disorganized group of rebel lefties who hang out and chat if and when we're not too hungover we've been bailed out we're not too exhausted from last night's (CENSORED) the caffeine kicks in. Join us every weekday morning at 9am (ET) and weekend morning at 10:30am (ET) to talk about current news and our boring lives and to make fun of LaEscapee! If we are ever running late, it's PhilJD's fault.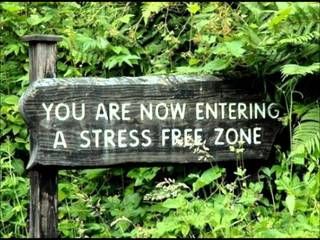 This Day in History
Britain's Princess Diana killed in a Paris car crash; Poland's Solidarity labor movement born; Jack the Ripper's first victim found dead in London; Violinist Itzhak Perlman and singer Van Morrison born.
Breakfast Tunes
Something to Think about over
Coffee

Prozac
You're either part of the solution or you're part of the problem.
Breakfast News
Judge halts parts of Texas law that would punish 'sanctuary cities'
Oil refineries shut down as Harvey floods fuel contamination fears
US approves first cancer drug to use patient's own cells – with $475,000 price tag
http://www.rawstory.com/2017/08/texas-board-votes-to-remove-confederate-generals-name-from-school/
'Nuns' on the run after failed US bank heistFrance's Macron says he has 'major differences' with Putin on Ukraine
U.S. acknowledges more troops in Afghanistan than previously stated
After tense talks, U.N. agrees to renew peacekeepers in Lebanon
Argentina's Fernandez cries foul on government primary vote count
Breakfast Blogs
The More Things Change, the More They Stay Rigged Charles Pierce, Esquire Politics
Dmitry Peskov: Building Skyscrapers Is Not Our Work [But Is Stealing Elections?] emptywheel aka Marcy Wheeler, emptywheel
Trump Shuts Down An Obama-Era Rule On Pay Tracking By Gender, Race and Ethnicity. Fun! Echidne, at her blog
Obama Took His Time Machine To Visit Hurricane Katrina Victims *Before He Was Even President* Evan Hurst, Wonkette
The Deplorables run the show digby aka Heather Digby Parton, Hullabaloo
Wetter living through chemistry Tom Sullivan, Hullabaloo
The Most Important Factor In 2020 Will Be Donald Trump Scott Lemieux, Lawyers, Guns and Money
What Should a Left Foreign Policy Look Like? Erik Loomis, Lawyers, Guns and Money
Republicans Confuse the Electoral College With 'the American People' Jonathan Chait, New York Magazine
James Mattis Puts His Top Men On The Problem driftglass, at his blog
SO MUCH FOR "ANTIWAR REPUBLICANS ELECTED TRUMP" Steve M., No More Mister Blog
No Immunity For Cops Who Arrested Man Recording Them For Obstruction Tim Cushing, Techdirt