Welcome to The Breakfast Club! We're a disorganized group of rebel lefties who hang out and chat if and when we're not too hungover we've been bailed out we're not too exhausted from last night's (CENSORED) the caffeine kicks in. Join us every weekday morning at 9am (ET) and weekend morning at 10:30am (ET) to talk about current news and our boring lives and to make fun of LaEscapee! If we are ever running late, it's PhilJD's fault.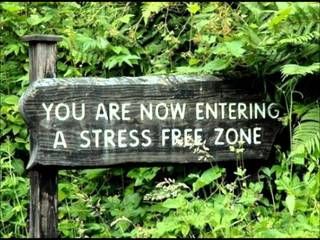 This Day in History
Hurricane Camille hits Gulf Coast; President Clinton admits relationship with Monica Lewinsky; Gold found in Canada's Yukon; Robert Fulton's steamboat ride; Rudolf Hess dies; Actor Robert DeNiro born.
Breakfast Tunes
Something to Think about over
Coffee

Prozac
Act as if what you do makes a difference. It does.
Breakfast News
Baltimore removes four Confederate statues after Virginia rally
U.S. ends program for Central American minors fleeing violence
U.S. court rules Arkansas can block Planned Parenthood funding
Maryland judge reaffirms life sentences for D.C. sniper Malvo
Facing risk of disease, Sierra Leone buries mudslide dead
Dublin welcomes London moves on Northern Ireland Brexit deal
Iran's military chief in rare visit to Turkey for Syria talks
Iran's detained opposition leader Karroubi starts hunger strike
Over 300 migrants rescued off Spanish coast
Breakfast Blogs
Even for Jeff Sessions, This Seems Like an Overreach Charles Pierce, Esquire Politics
FBI Imagines Using Assessments to Recruit US Engineers for Insight onto Spying in Semiconductor Industry emptywheel aka Marcy Wheeler, emptywheel
Fox News is Trump's brain digby aka Heather Digby Parton, Hullabaloo
They can always get him on tax evasion Dennis Hartley, Hullabaloo
Flags of the defeated Tom Sullivan, Hullabaloo
Who Still Supports The Fond Remembrance of Treason in Defense of Slavery? Erik Loomis, Lawyers, Guns and Money
Governor of Maryland, Larry Hogan 2 years ago Shakezula, Lawyers, Guns and Money
The Monster At The Door driftglass, at his blog
Flailing to Byzantium Yastreblyansky, The Rectification of Names
Once Again, Rather Than Deleting Terrorist Propaganda, YouTube Deletes Evidence Of War Crimes Mike Masnick, Techdirt
Wall Street Merger Mania Is Driving Us Toward One Single, Horrible ISP – Probably Named Comcast Karl Bode, Techdirt