Welcome to The Breakfast Club! We're a disorganized group of rebel lefties who hang out and chat if and when we're not too hungover we've been bailed out we're not too exhausted from last night's (CENSORED) the caffeine kicks in. Join us every weekday morning at 9am (ET) and weekend morning at 10:30am (ET) to talk about current news and our boring lives and to make fun of LaEscapee! If we are ever running late, it's PhilJD's fault.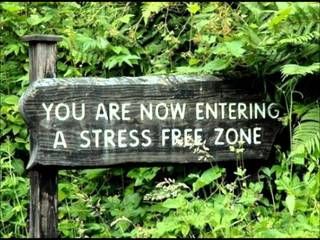 This Day in History
Elvis Presley holds his first major recording session; Birth of the bikini; Enron's Kenneth Lay dies; Arthur Ashe wins at Wimbledon; Larry Doby follows Jackie Robinson; Baseball's Ted Williams dies.
Breakfast Tunes
WARNING: Cannons may make dogs bark, scare your mom, leave your neighbor dumbfounded, make cats panic, wake you up in the middle of the night shouting at the top of your lungs because you think you are being robbed, scare the crap out of you, and/or blow up your ears and brains; among other things…
Something to Think about over
Coffee

Prozac
Freedom means the opportunity to be what we never thought we would be.
Breakfast News
Illinois Senate nixes vetoes of budget plan with tax hike US schools rethink meal-debt policies that humiliate kids
Museum exhibits lowrider cars, the artwork they've inspired
Arab nations say they have Qatar's response to their demands
https://apnews.com/fbb32bb07f7047ba945360e8cbd522cf/Ukrainian-police-seize-software-company's-servers
Iraqi PM congratulates troops on 'big victory' in Mosul
Mark Cavendish out of Tour and Peter Sagan disqualified after horror crash
Breakfast Blogs
The Phony Healthcare 'Compromise' Is Coming Charles Pierce, Esquire Politics
Revisiting Obama on the Weakness of American Democracy emptywheel aka Marcy Wheeler, emptywheel
To Be Presidential… Echidne, at her blog
Revolution for Dummies digby aka Heather Digby Parton, Hullabaloo
We the Rugged Individuals Tom Sullivan, Hullabaloo
Medical Care Bargain Hunting With Bret Stephens Scott Lemieux, Lawyers, Guns and Money
Summer States Erik Loomis, Lawyers, Guns and Money
The DVR and Daniel Webster driftglass, at his blog
THE PRESS STILL ADMIRES HIM AND HIS PARTY REFUSES TO ADMITS DEFEAT, SO WE'LL NEVER BE RID OF CHRIS CHRISTIE Steve M., No More Mister Nice Blog