Welcome to The Breakfast Club! We're a disorganized group of rebel lefties who hang out and chat if and when we're not too hungover we've been bailed out we're not too exhausted from last night's (CENSORED) the caffeine kicks in. Join us every weekday morning at 9am (ET) and weekend morning at 10:30am (ET) to talk about current news and our boring lives and to make fun of LaEscapee! If we are ever running late, it's PhilJD's fault.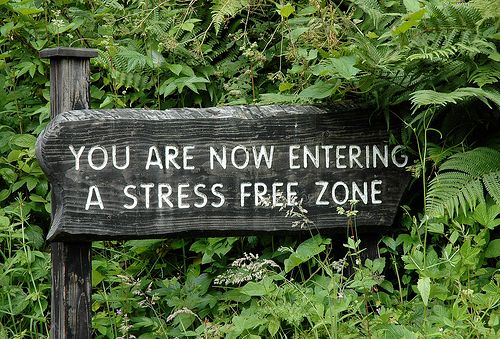 AP's Today in History for July 9th
William Jennings Bryan gives his 'Cross of Gold' speech; Britain's Princess Elizabeth engaged; Boxer Mike Tyson punished for biting Evander Holyfield's ear; Actor Tom Hanks born; Actor Rod Steiger dies.
Something to think about, Breakfast News & Blogs below

Wrong China policy: White House calls Xi Jinping president of Taiwan
Tom Phillips, The Guardian
Donald Trump hailed his "wonderful relationship" with Xi Jinping during talks at the G20 – although his felicitations were undermined when the White House mistakenly referred to the Communist party chief as the president of Taiwan.
…
China specialists immediately picked up on the blunder – as, too, would have Beijing. "What a bunch of amateurs," tweeted Bill Bishop, the publisher of Sinocism, a newsletter about China's economy and politics.

"It's a pretty major faux pas," said Bonnie Glaser, a China expert at Washington's Centre for Strategic and International Studies. …

TRUMP TREASURY RIPPED ITS TAX CUT RECOMMENDATIONS STRAIGHT FROM THE CHAMBER OF COMMERCE
David Dayen, The Intercept
Treasury Department recommendations for tax regulatory changes released Friday are almost entirely copied from a U.S. Chamber of Commerce memo on the same subject.

The five-page notice, released by the Internal Revenue Service, complies with Donald Trump's Executive Order 13789, issued April 21. This order mandated a review of all tax regulations finalized since 2016. The interim report was to identify those regulations that imposed an "undue financial burden" on taxpayers, added "undue complexity" to the tax code, or exceeded the IRS' regulatory authority.

The interim report was due June 20; Treasury did not release the notice publicly until seventeen days later. Delays like this have become a typical feature of federal agencies' compliance with Trump executive orders.

The tardiness of the Treasury report looks even worse considering one additional factor: in May, the Chamber of Commerce released their own report, highlighting tax regulations they believed created significant burdens and complexities. Treasury treated this report the way a kid who didn't prepare for a test in school would treat the smart kid's answer sheet the next desk over. …

CLINTON STRATEGIST MARK PENN PUSHES DEMOCRATS TO MOVE TO CENTER — AND QUIETLY PROFITS FROM GOP VICTORIES
Lee Fang, The Intercept
DEMOCRATS WOULD DO best if they abandon broad economic reforms and a more leftward political program, argued Mark Penn, a strategist known best for advising Bill and Hillary Clinton, in the pages of the New York Times Opinion section. Penn wrote that the Democratic Party must "move to the center and reject the siren calls of the left."

Progressives have long viewed Penn with deep skepticism, noting that he has repeatedly used his close ties to Democratic officials as a vehicle for promoting his corporate clients. But there's another wrinkle to Penn's advice: He now invests in Republican advocacy firms — and profits from the electoral defeat of Democrats.

In March, Penn's investment firm Stagwell Media LLC announced that it had acquired a minority stake in Targeted Victory, a major Republican digital consulting company. Targeted Victory, founded by personnel from Mitt Romney's 2012 presidential campaign, provided consulting services for Donald Trump's presidential campaign. More recently, following Penn's investment in the firm, Targeted Victory assisted Republican Karen Handel in her successful campaign against Democrat Jon Ossoff in the Georgia special election last month.

Stagwell Media did not respond immediately to a request for comment. …

France says Europe should make U.S. companies pay fair share of taxes
BY
Time has come for the European Union to make multinationals, such as U.S. giants Amazon (AMZN.O), Facebook (FB.O) and Google (GOOGL.O), pay their fair share of taxes, the French finance minister said on Sunday.

"I can tell you that the times we live in are not for the weak," Bruno Le Maire told a conference in the southern French city of Aix-en-Provence where many French and international executives gather every year.

"Since we have to deal with Mr Putin, Mr Trump or Mr Erdogan, it's time for Europe to pull itself together and defend its own interests, to make Google, Amazon and Facebook pay the taxes they owe in Europe," he said. …
Something to think about over
coffee

prozac

Sunapee woman, 80, needs scores of stitches after attack by bobcat suspected of being rabid
By DAVE SOLOMON
New Hampshire Union Leader
SUNAPEE – An 80-year-old Georges Mills woman is recovering at home after being jumped by a bobcat in an attack that required 50 to 60 stitches to her face, back and arm at New London Hospital, according to her son.

Elsie Dabrowski went out to her chicken coop Sunday night as she does every night around dusk to close up the coop and cut some weeds in her garden with a hand sickle.

"She bent down to cut weeds under a rose bush, and it lunged out, bit her on her left cheek, scratched her throat, scratched her arm and bit her on the back," said her son Gene Dabrowski. "We have five dogs on the property and the cat came to within 40 feet of her house."

Dabrowski said his mother beat the cat off her with the sickle and the dogs chased it under a nearby porch. He lives only 300 feet away in a separate house, heard the commotion, rushed to the scene and killed the animal with two blasts of a shotgun.

An experienced trapper and outdoorsman, Dabrowski called a Fish and Game conservation officer to retrieve the dead animal.

"It had a face full or porcupine quills," he said. "Usually, in cases like raccoons with porcupine quills, it's a rabid animal, because their natural instinct is to stay away from porcupines as a food source."

Patrick Tate, a wildlife biologist with Fish and Game, said the carcass was delivered to a lab for rabies testing, with the results expected in 24 hours. He agreed that the animal could well be rabid, based on its behavior.

"Quills in the face like that are often an indicator that the animal has rabies and is not making proper decisions," he said.

The bobcat population has been steadily increasing in New Hampshire since 1989, when the state put an end to bobcat hunting. Fish and Game last year tried to introduce a limited hunting and trapping season with 50 permits to be issued via a lottery, but the proposal was withdrawn amid public outcry.

Paul Debow, president of the New Hampshire Trappers Association, said the incident will trigger renewed calls by his organization for a limited bobcat hunt.

"Absolutely," he said. "We're starting on it today."

According to Tate, Fish and Game is receiving an increasing number of calls about "nuisance" bobcats, although there hasn't been a confirmed case of a rabid bobcat since 2013, when two were identified – one in an encounter with a hunter, the other with a pet dog.

"What we are seeing now is a population getting close to the biological carrying capacity and these truly nuisance situations increase and the presence of disease increases," he said.