Welcome to The Breakfast Club! We're a disorganized group of rebel lefties who hang out and chat if and when we're not too hungover we've been bailed out we're not too exhausted from last night's (CENSORED) the caffeine kicks in. Join us every weekday morning at 9am (ET) and weekend morning at 10:30am (ET) to talk about current news and our boring lives and to make fun of LaEscapee! If we are ever running late, it's PhilJD's fault.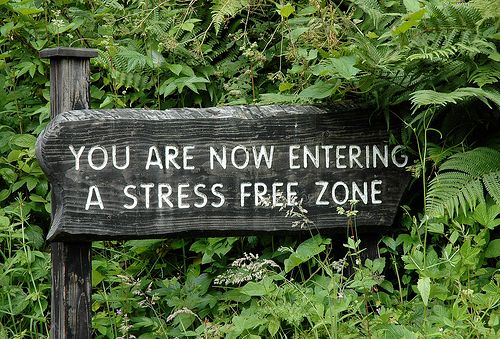 AP's Today in History for July 23rd
Race rioting hits Detroit; Former President Ulysses S. Grant dies; Britain's Prince Andrew marries 'Fergie'; Vanessa Williams gives up Miss America crown; Golfer Tiger Woods wins career grand slam.
Something to think about, Breakfast News & Blogs below

It's Not the Avocado Toast: Federal Reserve Finds Student Debt Reducing Millennial Home Ownership
Zaid Jilani, The Intercept
IN MAY, A MELBOURNE-BASED real estate mogul's claim that millennials would be able to afford homes if only they cut back on discretionary expenses such as avocado toast went viral — with many heaping mockery on the suggestion.

Now the Federal Reserve has its own hot take to throw on the pile. Except this one is based on empirical research. In a paper published last week by the Federal Reserve Bank of New York, five researchers offered an explanation for declining home ownership rates among millennials that does not require avocado toast.

Looking at nine student cohorts, they concluded that the increase in public tuition and resulting student debt can account for anywhere between 11 and 35 percent of the decline in home ownership for 28- to 30-year-olds in the years between 2007 and 2015. …

Downplaying Atrocities? Trump Plan to Close 'War Crimes Office' Sparks Concern
Jessica Corbett, Common Dreams
Secretary of State Rex Tillerson plans to shut down the U.S.'s office dedicated to advising his department on issues related to war crimes, crimes against humanity, and genocide, according to a new report by Foreign Policy.

A former U.S. official told Foreign Policy that Todd Buchwald, who currently heads the Office of Global Criminal Justice, was recently informed he would be reassigned to the department's office of legal affairs office, and other office staffers could be sent to the department's Bureau of Democracy, Human Rights, and Labor. The office closure was first reported on Monday by Just Security, a blog dedicated to examining U.S. national security law and policy.

Northwestern University professor David Scheffer, who was the first U.S. ambassador-at-large for war crimes issues, characterized the potential move as deeply troubling. "This is a very harsh signal to the rest of the world that the United States is essentially downgrading the importance of accountability for the commission of atrocity crimes," Scheffer said. "This sends a strong signal to perpetrators of mass atrocities that the United States is not watching you anymore." …

Mexican Journalist Carmen Aristegui Slams Government Spyware Targeting Her Teenage Son
Ryan Devereaux, Thiago Dezan, The Intercept
AS THE SON of Mexico's most famous journalist, Emilio Aristegui Flores is used to people clamoring for a moment of his mother's time. Carmen Aristegui, the dogged investigator and press freedom advocate, draws near-constant attention from her fellow reporters and citizens in the street alike. In a country long ruled by corrupt and powerful strongmen, Aristegui, a relentless woman with a microphone, has been an inspiration — and irritant — to many. For 18-year-old Emilio, it's a dynamic he's grown up with, and one that makes sense. What's harder for him to wrap his head around is that his own government would go so far as to deploy multimillion-dollar spying tools designed to take down terrorists and other national security threats against him, a teenage kid, in order to get at his mother.

Carmen and Emilio Aristegui had their phones targeted by a sophisticated hacking tool called Pegasus beginning two years ago, in a far-reaching surveillance scandal that has just been revealed in recent months. Forensic experts investigating the tools in question say the aggressiveness of the campaign in Mexico is unlike anything they have ever seen. And while the surveillance targets include many Mexican media figures, a government scientist, and international human rights investigators — each united by challenges they have publicly posed to the administration of Mexican President Enrique Peña Nieto — so far, it appears nobody got it worse than Emilio and his mother. An examination of their phones revealed that each were targeted dozens of times with tailor-made messages to entice them to click, including while Emilio, who was 16 years old when the attacks started, was attending high school in the United States.

In an interview with The Intercept, Aristegui called the attacks "sinister." By targeting her family with tools designed to fight terror and crime, Aristegui told The Intercept, the Mexican government is treating its critics like "enemies of the state." And she is demanding answers not only as a journalist, but as a parent as well. …

After Exxon Fined for Sanctions Violations, Calls for Rex Tillerson to Resign
Jessica Corbett, Common Dreams
"It's time Rex Tillerson step down or be removed," said Gigi Kellett of Corporate Accountability International, following an announcement on Thursday that ExxonMobil will pay $2 million for violating U.S. sanctions against Russian officials while the now-secretary of state was the company's CEO.

"ExxonMobil demonstrated reckless disregard for U.S. sanction requirements," according to enforcement filing released by the Treasury Department's Office of Foreign Assets Control (OFAC), which issued the penalty. Though the fine is reportedly the maximum penalty allowed, it's pittance to one of the world's most profitable and powerful corporations, which last year reported a profit of $7.8 billion.

"This is nothing more than a parking ticket," Kellett said.

OFAC says ExxonMobil violated sanctions against Russian officials in May 2014, by "signing eight legal documents related to oil and gas projects in Russia with Igor Sechin, the President of Rosneft," Russia's state-owned oil company. The sanctions were established two months earlier by then-President Barack Obama, in response to the Russian government's actions in Ukraine. …

Backlash over BBC's low-paid minority ethnic staff
Vanessa Thorpe, The Guardian
The low number of ethnic minority names on the BBC's list of its best-paid talent is provoking an angry response inside the corporation this weekend, likely to equal the initial shock over the gender pay imbalance.

In terms of social makeup, the situation is substantially worse behind the scenes, disgruntled staff say, with too many white middle-class people making decisions about news priorities and content.

"This list of presenter pay looks pretty bad, but it will hopefully expose a much greater problem about the way the BBC works," said one news producer who is from an ethnic minority. …

Indonesia police ordered to shoot drug dealers to tackle 'narcotics emergency'
Reuters
Indonesia's president, Joko Widodo, has told law enforcement officers to shoot drug traffickers to deal with what he called a "narcotics emergency" facing the country.

"Be firm, especially to foreign drug dealers who enter the country and resist arrest. Shoot them because we indeed are in a narcotics emergency position now," Widodo said in a speech delivered at a political event late on Friday.

His remarks have drawn comparisons to those of Philippines president Rodrigo Duterte, who launched a brutal anti-drug crackdown about a year ago that saw thousands of alleged drug dealers and drug users killed. …

More Trump Populism: Hiring a Bank Lawyer to Attack CFPB Bank Rules
David Dayen, The Intercept
PRESIDENT TRUMP AND Republicans in Congress have broadcast their every intention to gut the Consumer Financial Protection Bureau. The president's budget attempted to defund it and leading Republicans have called for its director to be fired and replaced with a more Wall Street-compliant regulator.

But much like the bulk of Trump's agenda, that assault remains in the aspirational phase, and the agency continues to do its work. Earlier this month, the CFPB released a major new rule, flat-out barring financial institutions from using forced arbitration clauses in consumer contracts to stop class-action lawsuits.

Now, Trump has sent out his lead attack dog to overturn the arbitration rule — a former bank lawyer who has used the very tactic the CFPB wants to prevent. …
Something to think about over
coffee

prozac

At a snail's pace. Larry lands world snail racing title
Writing by Patrick Johnston, editing by Pritha Sarkar, Reuters
LONDON (Reuters) – "Ready, steady, slow," was the cry as 'Team Uslime Bolt' and their rivals got underway at the World Snail Racing championships in the English village of Congham.

More than 150 snails took part in Saturday's championships, held on a damp cloth on a table top in a field, vying to become the latest winner of an event which dates back to the 1960s.

Some snails had their shells painted in bright colors, with stickers attached to them indicating race numbers. Entrance fees were 20 pence a snail, many of which were plucked from the gardens.

Larry, owned by Tara Beasley, was this year's winner, completing the 33 cm course in two minutes and 20 seconds on Saturday.

"It's not really sunk in, I kind of entered as a bit of a challenge with my friend and now Larry is a champion. So yeah, it feels great," Beasley said after winning the prized silver tankard stuffed with lettuce leaves.