Welcome to The Breakfast Club! We're a disorganized group of rebel lefties who hang out and chat if and when we're not too hungover we've been bailed out we're not too exhausted from last night's (CENSORED) the caffeine kicks in. Join us every weekday morning at 9am (ET) and weekend morning at 10:30am (ET) to talk about current news and our boring lives and to make fun of LaEscapee! If we are ever running late, it's PhilJD's fault.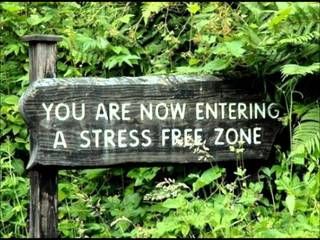 This Day in History
Ranger 7 beams lunar pictures; France's Marquis de Lafayette makes his name in the American Revolution; Thomas Eagleton withdraws as George McGovern's running mate; Harry Potter author J.K. Rowling born.
Breakfast Tunes
Something to Think about over
Coffee

Prozac
Never trust anything that can think for itself if you can't see where it keeps its brain.
Breakfast News
Putin says US will have to shed 755 from diplomatic staff
Venezuelans stay away from polls to protest government vote
Pakistan: Ahead of PM vote, Islamabad crowds root for Khan
Libya committee votes in favor of constitutional draft
Judge blocks Arkansas from enforcing 4 abortion restrictions
Researchers creating warning system for toxic algae in lakes
Gold lunar module stolen from Neil Armstrong museum in Ohio
Dog finds help for 2 Utah girls struck by lightning
Breakfast Blogs
With Reince Out, Trump's Plan for Survival Is Clear Charles Pierce, Esquire Politics
What Trump Doesn't Understand About Politics and the Military Robert Bateman, Esquire Politics
Why I Can't Have A Vacation Echidne, at her blog
Sui generis freakshow digby aka Heather Digby Parton, Hullabaloo
Priebus Out. Kelly In. Scaramucci Wins. Spocko, Hullabaloo
Heroes of the #Resistance Tom Sullivan, Hullabaloo
In Conclusion, Both Sides Do It But Destroy the Democratic Party Scott Lemieux, Lawyers, Guns and Money
Erik Visits an American Grave, Part 117 Erik Loomis, Lawyers, Guns and Money
Stupid Shit Andrew Sullivan Says driftglass, at his blog
NO, WE DIDN'T KILL TRUMPISM LAST WEEK Steve M., No More Mister Nice Blog