Welcome to The Breakfast Club! We're a disorganized group of rebel lefties who hang out and chat if and when we're not too hungover we've been bailed out we're not too exhausted from last night's (CENSORED) the caffeine kicks in. Join us every weekday morning at 9am (ET) and weekend morning at 10:30am (ET) to talk about current news and our boring lives and to make fun of LaEscapee! If we are ever running late, it's PhilJD's fault.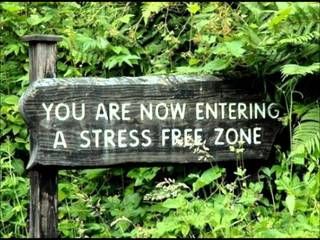 This Day in History
A key ruling during the Watergate scandal; Nixon and Khrushchev hold a 'kitchen debate' during the Cold War; Brigham Young and Mormon followers arrive in present-day Utah; Apollo 11's crew returns home.
Breakfast Tunes
Something to Think about over
Coffee

Prozac
The test for whether or not you can hold a job should not be the arrangement of your chromosomes.
Breakfast News
Death toll in San Antonio 'human trafficking' truck rises to nine
Florida county sued for detention of US citizen at behest of immigration officials
Protests force St. Louis to install air conditioning in sweltering jail
Evacuation orders lifted but California wildfire rages onEvacuation orders lifted but California wildfire rages on
Labour would leave single market, says Jeremy Corbyn
UK approved £283m of arms sales to Saudis after airstrike on Yemen funeral
Snooty, world's oldest known manatee, dies aged 69 in 'heartbreaking accident'
Mammoth effort: Sri Lankan navy rescues two elephants washed out to sea
Breakfast Blogs
Trump's Warning to Mueller Proves, Again, That It's All About the Money Charles Pierce, Esquire Politics
The Long-Delayed Jeff Sessions Reveal emptywheel aka Marcy Wheeler, emptywheel
Trump and the troops digby sks Heather Digby Parton. Hullabaloo
Gold braid and mirrored sunglasses Tom Sullivan, Hullabaloo
Deep Thoughts, By J.D. Vance Scott Lemieux, Lawyers, Guns and Money
Erik Visits as American Grave, Part 110 Erik Loomis, Lawyers, Guns and Money
Silly Shit Andrew Sullivan Says driftglass, at his blog
DEAR TRUMP FANS (OF ALL SOCIAL CLASSES): THE TRUMP PRESIDENCY IS EXCLUSIVELY ABOUT TRUMP, NOT YOU Steve M., No More Mister Nice Blog