Welcome to The Breakfast Club! We're a disorganized group of rebel lefties who hang out and chat if and when we're not too hungover we've been bailed out we're not too exhausted from last night's (CENSORED) the caffeine kicks in. Join us every weekday morning at 9am (ET) and weekend morning at 10:30am (ET) to talk about current news and our boring lives and to make fun of LaEscapee! If we are ever running late, it's PhilJD's fault.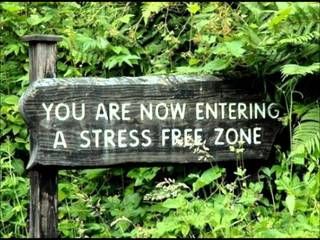 This Day in History
The Spanish Civil War begins; Sen. Ted Kennedy's passenger dies when he drives his car off a bridge on Chappaquiddick Island; South Africa's Nelson Mandela and musician Ricky Skaggs born.
Breakfast Tunes
Something to Think about over
Coffee

Prozac
Some may never live, but the crazy never die.
Breakfast News
Texas lawmakers clash over contentious transgender bathroom bill
California climate law touted as global model faces key test
Illinois flood conditions continue; more rain on the way
Shuttered Mexican-American studies program back in court
Anti-abortion-rights activist found in contempt over videos
Qatar alleges Gulf rivals broke international law by hacking its websites
Jordanian soldier receives life sentence over death of three US military trainers
Venezuela opposition calls for 'zero hour' actions against Maduro's plan
Britain 'will be less safe' without access to EU crime databases – peers
British Museum helps return stolen artefact to Uzbekistan
Breakfast Blogs
Day by Day, Faith in American Democracy Is Being Tested at Every Level Charles Pierce, Esquire Politics
The Priceless Views of Tom Price, Health and Human Services Secretary Echidne, at her blog
"Watergate was what it was" digby aka Heather Digby Parton, Hullabaloo
More than just harsh language Tom Sullivan, Hullabaloo
"Neoliberalism" and the Democratic Party Scott Lemieux, Lawyers, Guns and Money
The Cowboy Test vacuumslayer, Lawyers, Guns and Money
Erik Visits an American Grave, Part 106 Erik Loomis, Lawyers, Guns and Money
REPUBLICANS ARE LETTING US KNOW THAT THE NEXT NANCY PELOSI IS ELIZABETH WARREN Steve M., No More Mister Nice blog
De-Escalation Works, But US Law Enforcement Hasn't Show Much Interest In Trying It Tim Cushing, Techdirt
Latest EU Parliament Votes On Copyright: Fuck The Public, Give Big Corporations More Copyright Mike Masnick, Techdirt