Welcome to The Breakfast Club! We're a disorganized group of rebel lefties who hang out and chat if and when we're not too hungover we've been bailed out we're not too exhausted from last night's (CENSORED) the caffeine kicks in. Join us every weekday morning at 9am (ET) and weekend morning at 10:30am (ET) to talk about current news and our boring lives and to make fun of LaEscapee! If we are ever running late, it's PhilJD's fault.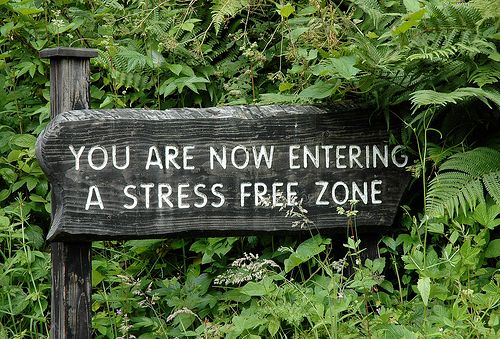 AP's Today in History for June 19th
Julius and Ethel Rosenberg executed; Father's Day celebrated for the first time; First Juneteenth celebration.
Something to think about, Breakfast News & Blogs below

U.S. warplane downs Syrian army jet in Raqqa province
Suleiman Al-Khalidi and Matt Spetalnick, Reuters
A U.S. warplane shot down a Syrian army jet on Sunday in the southern Raqqa countryside, with Washington saying the jet had dropped bombs near U.S.-backed forces and Damascus saying the plane was downed while flying a mission against Islamic State militants.

A Syrian army statement released on Syrian state television said the plane crashed and the pilot was missing in the first such downing of a Syrian jet by the United States since the start of the conflict in 2011.

The army statement said it took place on Sunday afternoon near a village called Rasafah. …

Van hits worshippers outside mosque in London's Finsbury Park
Lizzie Dearden, The Independent
Several pedestrians have been injured after being hit by a van in a "major incident" near a mosque in London.

Witnesses said the vehicle veered off the road into worshippers leaving prayers in Finsbury Park shortly after midnight.

"From the window, I started hearing a lot of yelling and screeching, a lot of chaos outside," a woman who lives opposite the scene told the BBC. …

Protests Erupt After Officer Cleared in Fatal Shooting of Philando Castile
Andrea Germanos, Common Dreams
Thousands of protesters hit the streets of St. Paul, Minn. Friday night after a jury cleared Minnesota police officer Jeronimo Yanez in the fatal shooting of Philando Castile.

After a peaceful march of roughly 2,000 people near the state capitol, with some carrying signs reading "Justice not served for Philando," several hundred people then headed to Interstate 94 where they blocked traffic and faced off with law enforcement. The Minnesota State Patrol states that 18 people were arrested for failing to comply with the dispersal order.

The Twin Cities Pioneer Press adds: "At 1:30 a.m. Saturday, a few dozen protesters had gathered in front of the Governor's Residence, the site of a nearly three-week encampment after Castile's death last summer." …

$15 FOR 15 MINUTES: HOW COURTS ARE LETTING PRISON PHONE COMPANIES GOUGE INCARCERATED PEOPLE
Victoria Law, The Intercept
WHEN MARY SHIELDS was first sent to prison, her daughter was too young to understand why their phone calls would cut off mid-conversation and why she would not hear from her mother again for days. Shields was among the many incarcerated people who had their contact with loved ones curtailed by the high rates for making prison phone calls. During her 21 years in a California state prison, she spoke with her family for 15 minutes twice a month. Each call cost $15.

"Those calls are very expensive," she said, noting that her family paid the phone bills as well as the cost of caring for her children. Shields could have put more of a burden on her family but thought it would only drain their financial resources. "I wasn't able to do that because I wanted the best for my children. I didn't want to take anything away from them and that" — the phone bills — "was taking away from them."

In 2013 and then again in 2015, President Barack Obama's Federal Communications Commission, the body that regulates the prison phone industry, moved to alleviate the burden of the impossible choice like the one faced by Shields. After activists waged a decadeslong campaign to lower prison call rates, the FCC voted to cap the costs. Different facilities maintained different rates, but no incarcerated person, under Obama's new rules, would be paying more than 49 cents per minute for a call to someone in the same state where their prison was located.

On Tuesday, much of that progress was undone when the U.S. Court of Appeals for the D.C. Circuit ruled against limiting the cost of intrastate prison phone calls. …
Something to think about over
coffee

prozac


Attacked while running, woman drowns rabid raccoon in puddle
HOPE, Maine (AP) — A Maine woman says a rabid raccoon attacked her while she was out for a run, so she drowned it in a puddle.

Rachel Borch, of Hope, says she was running in woods near her home June 2 when she saw the raccoon charging with its teeth bared. She says she knew the animal was going to bite her, so she held out her hands so it would bite her there.

The 21-year-old says she then noticed a puddle in a nearby swampy area. She ran over with the rabid animal still biting down on her thumb and held its head underwater until it drowned.

Hope Animal Control Officer Heidi Blood praised Borch's composure, and says she is in the hospital for rabies exposure treatment.