Welcome to The Breakfast Club! We're a disorganized group of rebel lefties who hang out and chat if and when we're not too hungover we've been bailed out we're not too exhausted from last night's (CENSORED) the caffeine kicks in. Join us every weekday morning at 9am (ET) and weekend morning at 10:30am (ET) to talk about current news and our boring lives and to make fun of LaEscapee! If we are ever running late, it's PhilJD's fault.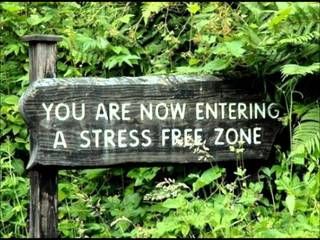 This Day in History
The U.S. Supreme Court effectively voids state death penalty laws; Jerusalem reunified under Israeli control after the Six-Day War; Singer Rosemary Clooney and actress Katharine Hepburn die.
Breakfast Tunes
Something to Think about over
Coffee

Prozac
There is a higher law than the law of government. That's the law of conscience.
Breakfast News
US unveils new airline security measures to avoid laptop ban
Moscow preparing to take 'retaliatory measures' against US over seizures of diplomatic compounds
Germany to vote on same-sex marriage after Merkel drops opposition
A million bottles a minute: world's plastic binge 'as dangerous as climate change'
Dead heads: Turkish site reveals more evidence of neolithic 'skull cult'
Astronomers discover orbiting supermassive black holes for first time in distant galaxy
Breakfast Blogs
Even if Trumpcare Fails, They'll Blame Democrats Charles Pierce, Esquire Politics
When NSA Talks about Unintended Consequences, You Need to Ask a Follow-Up Question emptywheel aka Marcy Wheeler, emptywheel
What Is It All About Then?* The True Reasons for the BCRA. Echidne, at her blog
A thousand Pinocchios digby aka Heather Digby Parton, Hullabaloo
Work the eye Tom Sullivan, Hullabaloo
How Americans Ruined What Was Once Ketchup Erik Loomis, Lawyers, Guns and Money
All Media Mistakes Are in One Direction, If You Ignore All of the Mistakes That Aren't Scott Lemieux, Lawyers, Guns and Money
'Cause Conservatism Ain't Funny Anymore
SAYING IT AGAIN: IF DEMOCRATS NEED AN AGENDA TO WIN ELECTIONS, WHY DOESN'T THE GOP THINK IT DOES? Steve M., No More Mister Nice Blog
NSA Appears To Be Seducing Sen. John Cornyn With Personal Tours And One-On-One Meetings Tim Cushing, Techdirt