Welcome to The Breakfast Club! We're a disorganized group of rebel lefties who hang out and chat if and when we're not too hungover we've been bailed out we're not too exhausted from last night's (CENSORED) the caffeine kicks in. Join us every weekday morning at 9am (ET) and weekend morning at 10:30am (ET) to talk about current news and our boring lives and to make fun of LaEscapee! If we are ever running late, it's PhilJD's fault.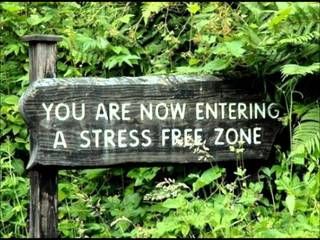 This Day in History
Sen. Joseph McCarthy confronted over his anti-communist tactics; Author Charles Dickens dies; Comedian Richard Pryor suffers burns; Secretariat wins Triple Crown; Electric guitar pioneer Les Paul born.
Breakfast Tunes
Something to Think about over
Coffee

Prozac
I was ecstatic they re-named 'French Fries' as 'Freedom Fries'. Grown men and women in positions of power in the U.S. government showing themselves as idiots.
Breakfast News
British shock: PM May's election gamble appears to backfire
Kuwait steps up efforts to end Qatar blockade
US-backed forces fighting Islamic State enter Syria stronghold of Raqqa
Chief prosecutor urges Venezuelans to reject Maduro's constitution rewrite
Japan opens the door to debate on female succession to the Chrysanthemum throne
Japan enacts law for Emperor Akihito, 83, to abdicate
House backs legislation to undo most of Obama's landmark banking reforms
Idaho high court: Unmarried gay partner has no custody right

Branson calls Trump 'naive' for exiting Paris climate accord

Chimpanzees do not have same legal rights as humans, US appeals court rules
Faster-moving sea ice forces polar bears to use more energy
Frank Lloyd Wright Phoenix home given to architecture school
Breakfast Blogs
While You Were Comey-ing, the House Was Up to No Good Charles Pierce, Esquire Politics
What a Difference a Day Makes to the Privileges of a King What a Difference a Day Makes to the Privileges of a King emptywheel aka Marcy Wheeler, emptywheel
I Heard Comey Echidne, at her blog
The nub of the Comey hearing digby aka Heather Digby Parton, Hullabaloo
Why Congressional Republicans Are Enabling Trump Scott Lemieux, Lawyers, Guns and Money
Speaking of senile hackery Paul Campos, Lawyers, Guns and Money
At The Comey Hearing: The Rime of the Ancient Maverick driftglass, at his blog
WHY WOULD REPUBLICANS DUMP TRUMP IF THEIR BILLS GET ENACTED WITH HIM IN OFFICE? Steve M., No More Mister Nice Blog
Reporter Indicted For Covering Trump Inauguration Protests Mike Masnick, Techdirt