Welcome to The Breakfast Club! We're a disorganized group of rebel lefties who hang out and chat if and when we're not too hungover we've been bailed out we're not too exhausted from last night's (CENSORED) the caffeine kicks in. Join us every weekday morning at 9am (ET) and weekend morning at 10:30am (ET) to talk about current news and our boring lives and to make fun of LaEscapee! If we are ever running late, it's PhilJD's fault.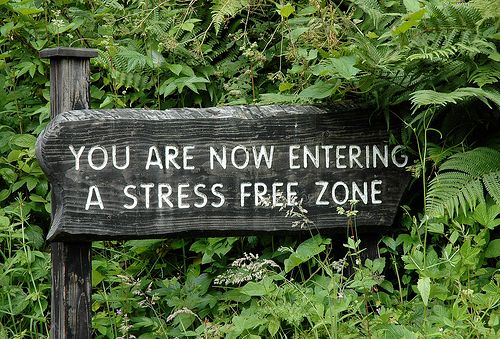 AP's Today in History for June 16th
Abraham Lincoln says America cannot remain divided over slavery; Valentina Tereshkova becomes the first woman in space; Deadly Soweto riots erupt in South Africa; Ballet dancer Rudolf Nureyev defects.
Something to think about, Breakfast News & Blogs below

Theresa May Avoids Survivors of Grenfell Tower Fire During Visit to Scene of Disaster
Robert Mackey, The Intercept
AS FAMILIES OF those still missing appealed for help in finding their loved ones, Prime Minister Theresa May visited the scene of a deadly fire at Grenfell Tower in Kensington, West London, on Thursday, but declined to meet survivors.
…
May, whose new chief of staff has been accused of failing to implement the recommendations of a fire safety review that might have prevented the tragedy, also refused to permit journalists to accompany her during a briefing by firefighters.

That shielded her from uncomfortable questions — about her own role in "radical reforms" that saved money but cut the number of firefighters by 10,000 nationwide — and made for a striking contrast with a visit by Jeremy Corbyn, the leader of the opposition Labour Party, who spent an emotional half hour with residents and relatives of the victims.
…
At one stage, Corbyn hugged a distraught woman who handed him a poster of Jessica Urbano, a missing 12-year-old girl last heard from in a phone call to her mother from the 20th floor of the tower early Wednesday morning.
…
Corbyn also promised residents that he would make sure those responsible for failing to prevent the fire were held accountable. …

In an Aging Nation, Single-Payer Is the Alternative to Dying Under Austerity
Mike Ludwig, Truthout
Every day about 10,000 people turn 65 in the United States, and the number of people over the age of 85 will more than triple by 2050. As a result, the demand for long-term health care services and end-of-life care will surge in the coming decades, increasing pressure on a system that is already suffering from high costs and workforce shortages. Unless policymakers make serious changes to how we fund and operate the health care system, the process of confronting chronic illness and death in the United States could become increasingly expensive and difficult for everyone but the very wealthy.

This isn't just bad news for the aging baby boomer generation, which is expected to increase the number of people over the age of 65 in the US from 48 million to 88 million by 2050. In the decades to come, many millennials may find themselves navigating the current health care system's complicated mix of government benefits, out-of-pocket costs and private insurance offerings with their elderly parents.

Meanwhile, the Republican plan to repeal the Affordable Care Act (ACA) that passed the House last month would gut ACA provisions that kept insurance companies from gouging older customers and cut $839 billion from Medicaid over the next decade. The bill would increase private insurance rates for older people with lower incomes and leave 5.1 million people between the ages of 50 and 65 without insurance by 2026, according to the Kaiser Family Foundation. Despite the popular misconception that Medicare covers all of seniors' health care needs, millions of Americans over 65 are also enrolled in Medicaid. Elderly people would certainly suffer if the program saw deep cuts. …

Australian PM Malcolm Turnbull mimics Trump in humorous speech to press ball
Ben Doherty, The Guardian
The Australian prime minister, Malcolm Turnbull, has been recorded mimicking Donald Trump and joking about his poll numbers, his attacks on fake news and his alleged links to Russia.

Leaked video and audio of Turnbull's off-the-record speech – which was also self-deprecating about his own poor opinion poll ratings – shows him impersonating the US president's unique oratorical style.

In his speech to the Canberra press gallery's Midwinter Ball, the Australian equivalent of the White House correspondents' dinner, Turnbull says: "The Donald and I, we are winning and winning in the polls. We are winning so much, we are winning, we are winning like we have never won before. We are winning in the polls. We are, we are. Not the fake polls. Not the fake polls. They're the ones we're not winning in.

"We're winning in the real polls.

"You know, the online polls. They are so easy to win. I know that. Did you know that? I kind of know that. They are so easy to win. I have this Russian guy.

"Believe me it's true, it's true." …

After Trump Calls Gulf Nation "High Level" Funder of Terrorism, US Sells Qatar $12 Billion in Fighter Jets
Common Dreams staff
Just days after President Donald Trump publicly scolded Qatar for being a "high level" exporter of regional terrorism in the Middle East, its government announced Wednesday the signing of a deal to buy $12 billion worth of F-15 fighter jets from U.S. weapons makers.

The Pentagon justified the massive sale by saying the jets—reportedly 39 of them—would increase "security cooperation" between the two countries.

Pointing towards the glaring hypocrisy, journalist Jeremy Scahill quipped, "Ah yes. Take that, Qatar! Feel the wrath of the Trump…"

Jeff Sessions Eyes a Crackdown on Medical Marijuana, but Federal Policy Remains Unclear
Mike Ludwig, Truthout
The Trump administration's policy toward legal marijuana began to emerge from the fog this week, and it appears that Attorney General Jeff Sessions and his underlings remain more interested in orchestrating law enforcement crackdowns than in the current scientific understanding of cannabis.

Sessions wants greater freedom to prosecute medical marijuana businesses and patients in states where the drug is a legal medicine. Federal authorities allege that "dangerous drug traffickers" and international "criminal organizations" cultivate marijuana under state medical marijuana laws and sell it in states where the drug is still illegal, according to a May 1 letter from Sessions to members of Congress obtained this week by the Massroots.com and The Washington Post.

Sessions' assistant attorney general, Rod Rosenstein, told members of Congress on Tuesday that the Department of Justice would continue a policy on state-legal marijuana adopted in 2013 by the Obama administration, at least for the near future. That policy, as laid out in 2013 by the famous Cole memo, has allowed recreational and medical marijuana businesses to operate in states where legalization has taken hold, despite ongoing federal prohibition. …
Something to think about over
coffee

prozac

Geese dump droppings on Disneyland guests, hitting 17 people
ANAHEIM, Calif. (AP) — Disneyland visitors got more adventure than they bargained for when a flock of geese let go in flight, fouling the guests.

Anaheim police and fire officials say 17 people, including six children, were hit by bird droppings just before 9 p.m. Friday.

A hazardous materials team was sent to Main Street near the Sleeping Beauty Castle after a report that feces had been thrown on people.

It was quickly determined the real culprit was a flock of geese flying overhead.

Authorities say the smeared visitors were taken to a private restroom to clean up and were given with clean clothes.

Police reported that the guests were "healthy and happy" after the event.