Welcome to The Breakfast Club! We're a disorganized group of rebel lefties who hang out and chat if and when we're not too hungover we've been bailed out we're not too exhausted from last night's (CENSORED) the caffeine kicks in. Join us every weekday morning at 9am (ET) and weekend morning at 10:30am (ET) to talk about current news and our boring lives and to make fun of LaEscapee! If we are ever running late, it's PhilJD's fault.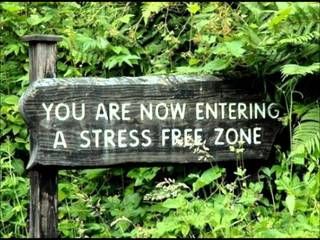 This Day in History
"Star Wars" — the classic sci-fi movie written and directed by George Lucas — premieres; Former Enron execs Kenneth Lay and Jeffrey Skilling are convicted of conspiracy and fraud; Comedian Jay Leno begins his run as host of N-B-C's "The Tonight Show
Breakfast Tunes
Something to Think about over
Coffee

Prozac
A Jedi uses the Force for knowledge and defense, never for attack.
Breakfast News
Trump tells Duterte of two U.S. nuclear subs in Korean waters: NYT
U.S. warship sails within 12 miles of China-claimed reef
UK police chiefs says U.S. leaks on Manchester bombing damage trust
Egypt blocks 21 websites, including Al Jazeera: state news agency
Brazil's Temer deploys army as protesters start fire in ministry
U.S. decision on expanded laptop ban not imminent: Homeland Security
Five charged with insider trading involving U.S. health agency
Hundreds protest over minimum wage at McDonald's stockholder meeting
Vermont governor snuffs legal pot, tells lawmakers to 'get it right'
Breakfast Blogs
Emoluments Are Part of the Business Plan Charles Pierce, Esquire Politics
John Brennan Denies a Special Harry Reid Briefing emptywheel aka Marcy Wheeler, emptywheel
The president's American Carnage budget increases his own digby aka Heather Digby Parton, Hullabaloo
What about that 'witch hunt'? Ton Sullivan, Hullabaloo
The AHCA Is A Horrible Bill Passed By Reprehensible People Scott Lemieux, Lawyers, Guns and Money
Matthew Dowd Remains a Fundamentally Ridiculous Person driftglass, at his blog
TOMORROW'S WHITE HOUSE KREMLINOLOGY TODAY Steve M., No More Mister Nice Blog
Appeals Court Revives Wikimedia's Lawsuit Against The NSA Tim Cushing, Techdirt