Welcome to The Breakfast Club! We're a disorganized group of rebel lefties who hang out and chat if and when we're not too hungover we've been bailed out we're not too exhausted from last night's (CENSORED) the caffeine kicks in. Join us every weekday morning at 9am (ET) and weekend morning at 10:30am (ET) to talk about current news and our boring lives and to make fun of LaEscapee! If we are ever running late, it's PhilJD's fault.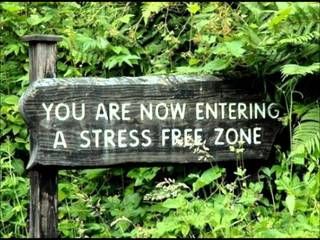 This Day in History
Samuel Morse opens America's first telegraph line; Four men sentenced for the 1993 World Trade Center bombing; Britain's Queen Victoria born; The Brooklyn Bridge opens; Singer-songwriter Bob Dylan born.
Breakfast Tunes
Something to Think about over
Coffee

Prozac
There is nothing so stable as change.
Breakfast News
UK raises national terror threat to highest possible level after Manchester attacks
UN: chemical experts found sarin exposure in Syria attack
Duterte declares martial rule in besieged south Philippines
Angry Venezuela protesters take aim at Chavez statues, home
Ethiopia's Tedros to be next leader of UN health agency
Animals still in cages a year after Buenos Aires zoo closure
Texas moves to soften voter ID law after judge finds bias
Lawsuit: Mississippi fails to educate black children equally
Largest US chain of psychiatric hospitals under investigation for holding patients to increase revenue: report
Health care is key issue as Montana fills US House seat
Losing their kicks? Funds for Route 66 towns may be at risk
Rhode Island House passes bill to deregulate hair braiding
Mom who went to classes with quadriplegic son gets MBA
Breakfast Blogs
Make No Mistake: This Is Not a 'Trump Budget' Charles Pierce, Esquire Politics
Did Pompeo Also Get an Obstruction Call from Trump? emptywheel aka Marcy Wheeler, emptywheel
A Political Paradox: The Anti-Extremist Ideology Center in Riyadh. Echidne, at her blog
We built it. They're using it. digby aka Heather Digby Parton, Hullabaloo
"All we hold dear is created by throwing everything in the pot" Tim Sullivan, Hullabaloo
Great Moments In Responsibility Evasion Scott Lemieux, Lawyers, Guns and Money
David Brooks Urges Out-Of-Touch Snobs to Listen to the Wisdom of the Meatheads driftglass, at his blog
BLOCK CALLISTA. BOYCOTT HANNITY. WALK OUT ON INFOWARS. Steve M., No More Mister Nice Blog
Apple, Verizon Join Forces To Lobby Against New York's 'Right To Repair' Law Karl Bode, Techdirt