Welcome to The Breakfast Club! We're a disorganized group of rebel lefties who hang out and chat if and when we're not too hungover we've been bailed out we're not too exhausted from last night's (CENSORED) the caffeine kicks in. Join us every weekday morning at 9am (ET) and weekend morning at 10:30am (ET) to talk about current news and our boring lives and to make fun of LaEscapee! If we are ever running late, it's PhilJD's fault.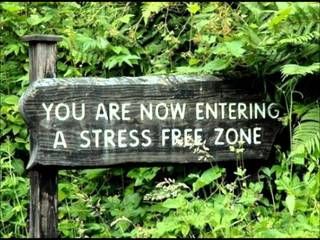 This Day in History
President George W. Bush says 'major combat operations' over in Iraq; The Soviet Union shoots down a U-2 spy plane; Empire State Building dedicated; 'Citizen Kane' premieres; Singer Elvis Presley marries.
Breakfast Tunes
Something to Think about over
Coffee

Prozac
Peace on earth would mean the end of civilization as we know it.
Breakfast News
NY lawmakers hatch plan to release Trump's state taxes
Investments in Russia become focus in congressional race
Rep. Ros-Lehtinen, 1st Cuban-American in Congress, to retire
12 killed by storms and flooding in South and Midwest
Yo ho ho! Pennsylvania aims to smash US embargo on Cuban rum
EU leaders agree on tough stance at special Brexit summit
Macron's startup-style campaign upends French expectations
France on extra high alert for May Day as protesters march against Le Pen
'Police won't intervene': Indian brides given wooden paddles to beat drunk husbands
Breakfast Blogs
It's "beautiful chocolate cake" all the time now digby aka Heather Digby Parton, Hullabaloo
What Fake French News Looks Like (to a British Consulting Company) emptywheel aka Marcy Wheeler, emptywheel
Trump's Tax Reform Proposal: A Gift Not To His Voters But To Himself And His Rich Friends Echidne, at her blog
Safe Self-Abortion Will Force Opponents of Abortion Rights to be Consistent, and Not in a Good Way Scott Lemmieux, Lawyers, Guns acd Money
A FAILING PRESIDENT SWITCHES TO PSEUDO-EVENTS AND THE MEDIA SWOONS Steve M., No More Mister Nice Blog