Welcome to The Breakfast Club! We're a disorganized group of rebel lefties who hang out and chat if and when we're not too hungover we've been bailed out we're not too exhausted from last night's (CENSORED) the caffeine kicks in. Join us every weekday morning at 9am (ET) and weekend morning at 10:30am (ET) to talk about current news and our boring lives and to make fun of LaEscapee! If we are ever running late, it's PhilJD's fault.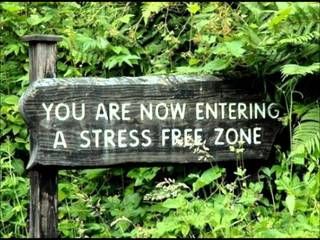 This Day in History
President Abraham Lincoln assassinated; Titanic strikes iceberg; First videotape demonstrated; Loretta Lynn born.
Breakfast Tunes
Something to Think about over
Coffee

Prozac
Every renaissance comes to the world with a cry, the cry of the human spirit to be free.
Breakfast News
CIA director brands WikiLeaks a 'hostile intelligence service'
Drugmakers don't want their medicines used in spate of Arkansas executions
Rescuers pluck passengers from stuck roller coaster
Chicago agency finds high level of spilled chemical in lake
Water releases to resume at damaged California dam spillway
US says countries must punish UN troops for sexual abuse
Canada introduces legislation to legalize marijuana
UN votes to end to Haiti peacekeeping mission in mid-October
Turkish journalists, banned at home, set up shop in Germany
Clinic outside Mosul treats those with gravest injuries
Oman's mountains may hold clues for reversing climate change
Breakfast Blogs
In Other News, A North Carolina Republican Compared Lincoln to Hitler Charles Pierce, Esquire Politics
Trump Is a Market Disaster emptywheel aka Marcy Wheeler, emptywheel
A little trip down dove and hawk lane digby aka Heather Digby Parton, Hullabaloo
The mouth shall rise again Tom Sullivan, Hullabaloo
Everything You Feared About Cable News Is True driftglass, at his blog
The Gorsuch Filibuster And the Myth of the Apolitical Supreme Court Scott Lemieux, Lawyers, Guns and Money
I'M SO OLD I REMEMBER WHEN TRUMP WAS GOING TO COOPERATE WITH DEMOCRATS Steve M., No More Mister Nice Blog
Legal Threat From Creator Of Wall St. Bull Statue Even More Full Of Bull Than Expected Mike Masnick, Techdirt