Welcome to The Breakfast Club! We're a disorganized group of rebel lefties who hang out and chat if and when we're not too hungover we've been bailed out we're not too exhausted from last night's (CENSORED) the caffeine kicks in. Join us every weekday morning at 9am (ET) and weekend morning at 10:30am (ET) to talk about current news and our boring lives and to make fun of LaEscapee! If we are ever running late, it's PhilJD's fault.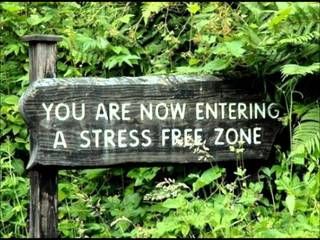 This Day in History
Richard Nixon dies; Elian Gonzalez seized by federal agents; Oklahoma land rush begins.
Breakfast Tunes
Something to Think about over
Coffee

Prozac
There must be no barriers to freedom of inquiry. There is no place for dogma in science. The scientist is free, and must be free to ask any question, to doubt any assertion, to seek for any evidence, to correct any errors.
Breakfast News
US Treasury rejects Exxon Mobil request to drill in Russia
Russian man sentenced to 27 years in hacking case
Legal rulings could force Texas back into federal oversight
Power fully restored after San Francisco outage
In Syria, first phase of population transfer concludes
Orphaned baby of Islamic State's caliphate trapped in prison
London library makes World War II war crimes searches easier
As orbit becomes more crowded, risk from space debris grows
Undergrads build prosthetic arm for 10-year-old violinist
Breakfast Blogs
A Few Thoughts on the Departure of Bill O'Reilly Charles Pierce, Esquire Politics
The WikiLeaks Deterrent Theory, AKA the Arbitrary Official Secrets Act emptywheel aka Marcy Wheeler, emptywheel
Alex Jones. The Conspiracy Theorist Who Has Trump's Ear. Echidne, at her blog
Friday Night Soother: you hadn't otter…. digby aka Heather Digby Parton, Hullabaloo
Are You Marching? mrswhatsit9, hecatedemeter
And When Sully Saw The Breadth of Conservatism's Failure, He Wept… driftglass, at his blog
TV Time Warp: Absolutely Fabulous Anachronisms Christa Blackmon, Lawyers, Guns and Money
TRUMP AS CIVICS TEACHER? UM, NO. Steve M., No More Mister Nice Blog
The US Charging Assange For Publishing Documents Would Be An Unprecedented Attempt To Chill A Free Press Tim Cushing, Techdirt