Welcome to The Breakfast Club! We're a disorganized group of rebel lefties who hang out and chat if and when we're not too hungover we've been bailed out we're not too exhausted from last night's (CENSORED) the caffeine kicks in. Join us every weekday morning at 9am (ET) and weekend morning at 10:30am (ET) to talk about current news and our boring lives and to make fun of LaEscapee! If we are ever running late, it's PhilJD's fault.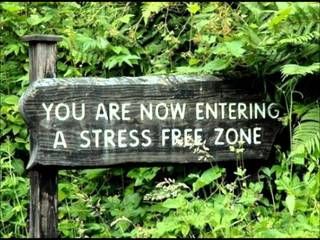 This Day in History
Mark Twain dies; Queen Elizabeth II born; WWI German Pilot Red Baron dies in combat; Annie debuts on Broadway.
Breakfast Tunes
Something to Think about over
Coffee

Prozac
Allowing our government to kill citizens compromises the deepest moral values upon which this country was conceived: the inviolable dignity of human persons.
Breakfast News
Court again finds intentional voter discrimination in Texas
Arkansas court allows state to use execution drug
Virginia governor spares convicted murderer from execution
FDA affirms refusal to release Texas execution drug shipment
GM quits Venezuela after government seizes its factory
Iran approves 6 to run for president, but Ahmadinejad is out
Jehovah's Witnesses banned by Russia
Breakfast Blogs
House Republicans Have a New Plan to Make Your Healthcare Worse Charles Pierce, Esquire Politics
Reporters Keep Failing Us on North Korea Robert Bateman, Esquire Politics
The Think Tank Story Actually Suggests the Think Tank Wasn't That Important emptywheel aka Marcy Wheeler, emptywheel
Bill O'Reilly, Sexual Harassment and the Sound of Silence Echidne, at her blog
QOTD: Trump's most dangerous general digby aka Heather Digby Parton, Hullabaloo
Details, details … Tom Sullivan, Hullabaloo
We Are Still Half Fox and Half Free driftglass, at his blog
The Greatest Neoliberal in All Neoliberalland Erik Loomis, Lawyers, Guns and Money
"BILL O'REILLY IS A CENTRIST" IS THE KIND OF RESULT YOU GET WHEN RIGHT-WINGERS DO SCIENCE Steve M., No More Mister Nice Blog
FCC Moves To Make Life Easier For Business Broadband Monopolies Karl Bode, Techdirt
DHS Boss Calls For More Fear, Less Encryption Tim Cushing, Techdirt