Welcome to The Breakfast Club! We're a disorganized group of rebel lefties who hang out and chat if and when we're not too hungover we've been bailed out we're not too exhausted from last night's (CENSORED) the caffeine kicks in. Join us every weekday morning at 9am (ET) and weekend morning at 10:30am (ET) to talk about current news and our boring lives and to make fun of LaEscapee! If we are ever running late, it's PhilJD's fault.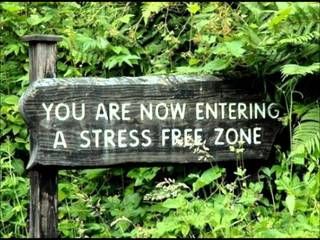 This Day in History
President Harry Truman relieves Gen. Douglas Mcarthur of his command in Asia; Napoleon Bonaparte banished to Island of Elba; American soldiers liberate first Nazi concentration camp; Idi Amin deposed as Uganda's President; Apollo 13 blasts off.
Breakfast Tunes
Something to Think about over
Coffee

Prozac
A word to the wise is infuriating.
Breakfast News
Judge again finds discrimination in Texas' voter ID law
Wells Fargo takes back $75m from ex-executives after fake accounts scandal
Divers find natural gas pipeline leak in Alaska's Cook Inlet
Alabama governor resigns, pleads guilty to misdemeanors
Boris Johnson asks G7 to consider fresh sanctions against Russia and Syria
Migrants from west Africa being 'sold in Libyan slave markets'
US temporarily bans use of cyanide predator traps in Idaho
USA, Canada and Mexico launch joint bid to host 2026 World Cup
2017 Pulitzer winners and finalists in journalism and arts
Breakfast Blogs
A Weird, Violent Day in America Charles Pierce, Esquires Politics
Donald Trump's Self-Serving War Against Surveillance Marcy Wheeler, New Republic
Deaths of Despair. An Analysis of the Case-Deaton Conference Paper on the Mortality Rates of Middle-Aged Whites. Echidne, at her blog
Breitbart gets told to behave themselves. And they settle right down digby aka Heather Digby Parton, Hullabaloo
"Privacy is now a luxury item" Tom Sullivan, Hullabaloo
Sunday Morning Party Line driftglass, at his blog
Is Our Democrats Learning, Part the Infinity Erik Loomis, Lawyers, Guns and Money
HOW GOOD A CONNIVER IS REINCE PRIEBUS? Steve M., No More Mister Nice Blog
FCC Boss Wants 'Voluntary' ISP Net Neutrality Promises Instead Of Real Rules Karl Bode, Techdirt
Deputy Loses Immunity For Battering Arrestee, Tightly Handcuffing Him For Three Hours As 'Punishment' Tim Cushing, Techdirt