Welcome to The Breakfast Club! We're a disorganized group of rebel lefties who hang out and chat if and when we're not too hungover we've been bailed out we're not too exhausted from last night's (CENSORED) the caffeine kicks in. Join us every weekday morning at 9am (ET) and weekend morning at 10:30am (ET) to talk about current news and our boring lives and to make fun of LaEscapee! If we are ever running late, it's PhilJD's fault.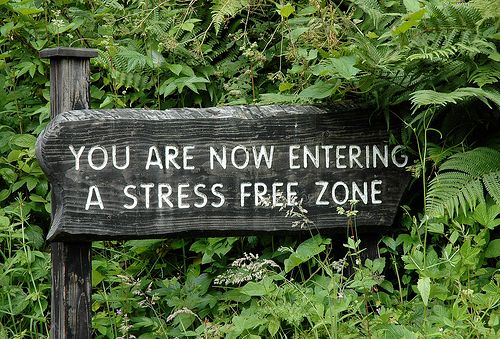 AP's Today in History for April 9th
The U.S. Civil War ends as Lee surrenders to Grant at Appomattox; Saddam Hussein's statue toppled in Baghdad; NASA picks the Mercury 7 astronauts; Britain's Prince Charles marries Camilla Parker Bowles.
Something to think about, Breakfast News & Blogs below

Could Britain have sold sarin chemicals to Assad's regime?
Jamie Doward, The Guardian
Evidence that the sarin nerve agent was used in the chemical attack that killed more than 80 and injured hundreds of others in Syria's northern province of Idlib last week has triggered awkward questions for the government over the part played by the UK in the Assad regime's development of a chemical weapons programme.

Human rights groups and arms control campaigners have highlighted the government's own admission that in the 80s the UK exported the chemicals necessary to make sarin to the Syrian regime. The UK also sold specialist equipment after the millennium which it now appears was diverted to the chemical weapons programme.

Allegations that the UK supplied potentially deadly chemicals to Syria were investigated by the Committees on Arms Export Controls (CAEC) which in 2013 wrote to then business secretary, Vince Cable, asking him to disclose the names of companies given licence approval between 2004 and 2012 to export to Syria chemicals that could be used to manufacture chemical weapons. Cable was criticised by the committees for refusing to disclose the names of the companies. …

A Federal Reserve Bank Ignored Insider Trading Investigation When Re-Appointing Its President
David Dayen, The Intercept
NEW DOCUMENTS OBTAINED by a Federal Reserve watchdog group suggest that the Federal Reserve Bank of Richmond's board of directors may have known that its president was under federal investigation when the board re-appointed him to a new term.

That president, Jeffrey Lacker, resigned his position this week after acknowledging his role in a leak of nonpublic information about Fed policy to an analyst for hedge fund and asset manager clients. The situation highlights the often cozy relationship between central bankers and Wall Street.

In a carefully worded announcement submitted by his attorney Tuesday, Lacker admitted to an October 2012 phone conversation with Medley Global Advisors analyst Regina Schleiger, where she described Fed deliberations over purchasing $45 billion of U.S. Treasury bonds per month as part of their quantitative easing program. Lacker did not deny this, or report Schleiger's possession of confidential information to Fed staff. In his statement Lacker said, "I realized that my failure to decline comment on the information could have been taken … as an acknowledgment or confirmation of the information." …

SEN. RON WYDEN: GOVERNMENT MUST EXPLAIN WHY IT TRIED TO EXPOSE TWITTER USER
Sam Biddle, The Intercept
Only a day after Twitter revealed that it had received a summons from the Department of Homeland Security demanding identifying information about an anonymous anti-Trump user account (and only hours after the government abandoned its attempt), Senator Ron Wyden is telling the agency it needs to explain itself.

The letter, addressed to acting commissioner of U.S. Customs and Border Protection Kevin McAleenan, requests that the agency "conduct an internal review into why and how CBP issued the summons and report on the results of that review."

"On its face," the letter continues, "CBP's request for information on the @ALT_USCIS Twitter account appeared completely unrelated to the authority cited for the summons. Even more concerning is the possibility that CBP requested this information to learn if the accountholder(s) are employed by the Department of Homeland Security in order to take retaliatory action or otherwise squelch the exercise of First Amendment right to comment on U.S. policy, and to make these comments anonymously." …

Greek gloom as economy stalls amid latest bout of EU wrangling
Helena Smith in Athens, The Guardian
Eight years into Greece's ordeal to escape bankruptcy, thousands of Communist party sympathisers packed into Syntagma Square in Athens on Friday to protest at the latest concessions made by Alexis Tsipras's leftist government to keep the country afloat.

Massed before parliament in the fading light of day, they did what they had come to do: rail against the cuts that loom in return for further disbursement of the emergency aid now needed to avert economic collapse. The serial drama of Greece's debt repayments will reach a climax again when loans of €7.5bn mature in July.

That communist-aligned unionists can still muster such protests is testament to the party's zealous determination to make itself heard. Most Greeks gave up demonstrating long ago. …

LEGAL EXPERTS QUESTION WHETHER TRUMP'S SYRIA STRIKE WAS CONSTITUTIONAL
Alex Emmons, The Intercept
IT HAS BECOME normal over the past 15 years for the morning news to report that the president has bombed an obscure terror group in a far-flung region of the world. These attacks take place without any public debate or a vote in Congress — despite the fact that the Constitution gives Congress alone the power "to declare war."

President Bush and President Obama argued, with little pushback, that they could target a wide array of terror groups, thanks to the resolution Congress passed in the wake of 9/11 that allows the president to use "necessary and appropriate force" against those who "planned, authorized, committed, or aided" the al Qaeda terror attacks.

The 2001 resolution has since been used to justify bombing seven countries, deploying troops from Cuba to the Philippines, and conducting wars against groups with loose or nonexistent ties to al Qaeda.

But almost all experts agree that it cannot be utilized as the legal basis for Trump's Thursday-night cruise missile attack on Syria. While Assad is a butcher and brutal dictator, he has no connection to the 9/11 attacks, and in fact his forces are fighting al Qaeda's largest affiliate in Syria. …
Something to think about over
coffee

prozac

Airline changes its tune after banning, then allowing cello
WASHINGTON (AP) — Local news reports say a musician was booted off an American Airlines flight after the crew said his cello posed a safety risk.

John Kaboff says he was removed from his flight on Tuesday from Reagan National Airport to Chicago O'Hare International Airport after the crew said his cello touched the floor and couldn't be strapped into the extra seat he brought for it. He says he asked for a seatbelt extension to better cradle the $100,000 cello, but was denied.

The 46-year-old Kaboff of Vienna, Virginia says ground personnel acknowledged the error and booked him on the next American Airlines flight to Chicago.

The reports say American Airlines apologized to Kaboff for "the inconvenience" that he experienced.