Welcome to The Breakfast Club! We're a disorganized group of rebel lefties who hang out and chat if and when we're not too hungover we've been bailed out we're not too exhausted from last night's (CENSORED) the caffeine kicks in. Join us every weekday morning at 9am (ET) and weekend morning at 10:30am (ET) to talk about current news and our boring lives and to make fun of LaEscapee! If we are ever running late, it's PhilJD's fault.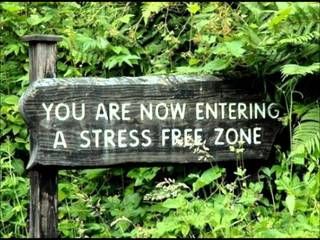 This Day in History
An explosion cripples Apollo 13 on its way to the Moon; President Thomas Jefferson born; Pope John Paul II visits a synagogue; Actor Sydney Poitier achieves an Oscar milestone; Golfer Tiger Woods wins the Masters for the first time.
Breakfast Tunes
J. Geils (February 20, 1946 – April 11, 2017)
Something to Think about over
Coffee

Prozac
It is always better to have no ideas than false ones; to believe nothing, than to believe what is wrong.
Breakfast News
1st black woman on state's highest court found dead by river
EPA: US Steel leaks chemical into Lake Michigan tributary
Trump's border wall plan hits snag as congressman backs environmental suit
US senator presses Deutsche Bank for details of Trump loans
Coalition says China responsible for stopping North Korean nuclear weapons reaching Australia
French election shaken by surge in support for far-left candidate
Cyclone Cook: rain-soaked New Zealand braces for 'worst storm in decades'
Breakfast Blogs
The Murderers' Row of Voter Suppression Is Here Charles Pierce, Esquire Politics
There Is One New York Politician Who Could Be the Democratic Nominee in 2020 Scott Lemieux, Lawyers Guns and Money
Yes, Trump's going after Social Security digby aka Heather Digby Parton, Hullabaloo
Values: Brand, Corporate & Bill O'Reilly's Spocko, Hullabaloo
What Does Trump Know? And Other Rants. Echidne, at her blog
Today In Both Sides Do It: Village of the Damned Villagers driftglass, at his Blog
YOUR LIBERAL MEDIA: NEW YORK TIMES HIRES CLIMATE CHANGE SNEERER AND TORTURE FAN (TO REPLACE BROOKS?) Steve M., No More Mister Nice Blog
Nemesis Yastreblyansky, The Rectification of Names
The Bull Statue Copyright Claim Is Ridiculous… But Here's Why It Just Might Work Mike Masnick, Techdirt