Welcome to The Breakfast Club! We're a disorganized group of rebel lefties who hang out and chat if and when we're not too hungover we've been bailed out we're not too exhausted from last night's (CENSORED) the caffeine kicks in. Join us every weekday morning at 9am (ET) and weekend morning at 10:30am (ET) to talk about current news and our boring lives and to make fun of LaEscapee! If we are ever running late, it's PhilJD's fault.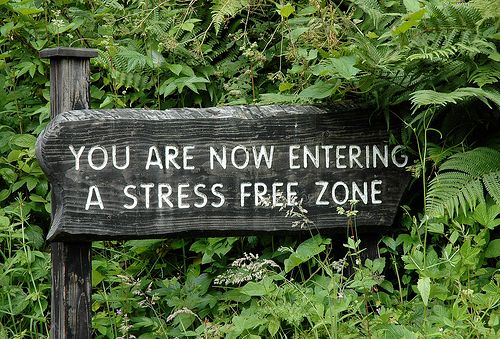 AP's Today in History for April 16th
Virginia Tech shooting kills 32 students and faculty; Country's deadliest industrial accident in Texas; Vladimir Lenin returns to Russia after years of exile; Charlie Chaplin born; Prince Andrew and Duchess of York announce divorce; Rolling Stone release debut album; Michael Jordan plays last NBA game.
Della Mae sings Jagger/Richards son for the Rolling Stones, "Factory Girl" at the Strawberry Park Bluegrass Festival at Strawberry Park Resort Campground in Preston, CT on May 29, 2015.
The Band:
Celia Woodsmith – Guitar, Lead Vocal
Kimber Ludiker – Fiddle, Harmony
Jenny Lynn Gardner – Mandolin, Harmony
Courtney Harmon – Banjo, Harmony
Zoe Guigueno – Bass, Harmony
Something to think about, Breakfast News & Blogs below

Erdoğan casts ballot as Turkey goes to the polls
Kareem Shaheen, The Guardian
Recep Tayyip Erdoğan has cast his ballot in Istanbul as tens of millons of Turks go to the polls in a controversial referendum the Turkish president said could transform the country.

Bodyguards with automatic weapons stood guard outside the polling station as Erdoğan and his wife Emine cast their ballots accompanied by two of their grandchildren.
…
Tens of thousands of academics, judges and members of the security forces have been dismissed, and top opposition politicians and dozens of journalists have been arrested in the months leading up to the referendum. …

Hacker documents show NSA tools for breaching global money transfer system
Clare Baldwin and Joseph Menn, Reuters
Documents and computer files released by hackers provide a blueprint for how the U.S. National Security Agency likely used weaknesses in commercially available software to gain access to the global system for transferring money between banks, a review of the data showed.

On Friday, a group calling itself the Shadow Brokers released documents and files indicating NSA had accessed the SWIFT money-transfer system through service providers in the Middle East and Latin America. That release was the latest in a series of disclosures by the group in recent months.

Matt Suiche, founder of cybersecurity firm Comae Technologies, wrote in a blog post that screen shots indicated some SWIFT affiliates were using Windows servers that were vulnerable at the time, in 2013, to the Microsoft exploits published by the Shadow Brokers. He said he concluded that the NSA took advantage and got in that way. …

LEAKED NSA MALWARE THREATENS WINDOWS USERS AROUND THE WORLD
Sam Biddle, The Intercept
The ShadowBrokers, an entity previously confirmed by The Intercept to have leaked authentic malware used by the NSA to attack computers around the world, today released another cache of what appears to be extremely potent (and previously unknown) software capable of breaking into systems running Windows. The software could give nearly anyone with sufficient technical knowledge the ability to wreak havoc on millions of Microsoft users.

The leak includes a litany of typically codenamed software "implants" with names like ODDJOB, ZIPPYBEER, and ESTEEMAUDIT, capable of breaking into — and in some cases seizing control of — computers running version of the Windows operating system earlier than the most recent Windows 10. The vulnerable Windows versions ran more than 65 percent of desktop computers surfing the web last month, according to estimates from the tracking firm Net Market Share.

The crown jewel of the implant collection appears to be a program named FUZZBUNCH, which essentially automates the deployment of NSA malware, and would allow a member of agency's Tailored Access Operations group to more easily infect a target from their desk. …

Researchers name loud shrimp after Pink Floyd
Associated Press
OXFORD, England (AP) — A newly discovered species of shrimp that uses a bright pink claw to create a sound loud enough to kill small fish has been named for Pink Floyd.

The shrimp found on Panama's Pacific coast has been dubbed Synalpheus pinkfloydi in the peer-reviewed journal Zootaxa. Oxford University Museum of Natural History researcher Sammy De Grave is one of three researchers credited with discovering the creature. He says the description of the shrimp was "the perfect opportunity to finally give a nod to my favorite band."

According to Oxford, pistol or snapping shrimps close their enlarged claws at a rapid speed to create an imploding bubble. The result is a sound so loud it can kill or stun a fish. …
Something to think about over
coffee

prozac

8-Year-Old Learns How To Drive From YouTube, Takes Sister To McDonald's
This kid just had to have a cheeseburger.

Police in eastern Ohio say an 8-year-old boy drove his 4-year-old sister to a local McDonald's in their father's van after learning how to drive by watching YouTube videos.
…
No charges will be filed in the case, The Associated Press reported. Koehler later described the incident as "a good teaching point."

"With the way technology is anymore, kids will learn how to do anything and everything," he said. "This kid learned how to drive on YouTube. He probably looked it up for five minutes and then said it was time to go."