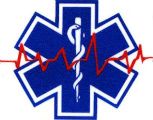 Welcome to the Stars Hollow Gazette's Health and Fitness News weekly diary. It will publish on Saturday afternoon and be open for discussion about health related issues including diet, exercise, health and health care issues, as well as, tips on what you can do when there is a medical emergency. Also an opportunity to share and exchange your favorite healthy recipes.
Questions are encouraged and I will answer to the best of my ability. If I can't, I will try to steer you in the right direction. Naturally, I cannot give individual medical advice for personal health issues. I can give you information about medical conditions and the current treatments available.
You can now find past Health and Fitness News diaries here.
Follow us on Twitter @StarsHollowGzt
Make-Ahead Easter Favorites Everyone Will Love
With this prep-in-advance spread, you'll have plenty of time to hunt for Easter eggs.

Leah Koenig, Epicurious
Asparagus and Two-Cheese Quiche with Hash-Brown Crust
Get all the goodness of hash browns and a rich Fontina and goat cheese egg custard in this unexpected quiche.
Honey-and-Rye-Glazed Ham
What do you call a ham without a glaze? A travesty. Here, we punch up the traditional boozy version with honey, molasses, and brassy red chiles.
Gratin Dauphinoise (Scalloped Potatoes)
This classic French dish is originally made without cheese. It is the starch from the potatoes, and the cream and milk, which give the dish its cheesy taste while the leek and garlic gently infuse their flavors into the potatoes.
Harissa-and-Maple-Roasted Carrots
A colorful and spicy (but not fiery!) side breaks up all the heavy, rich dishes on the table.
Boston Lettuce Wedges with Zinfandel Vinaigrette and Stilton
We'll admit it—we all love a wedge of iceberg with blue-cheese dressing. So there's no need to apologize for serving this beautiful plate of sweet lettuce, slices of good Stilton, and toasted walnuts, along with an excellent vinaigrette that brings out the best in all of them.
Health and Fitness News
A Surprising Culprit Behind Celiac Disease?
Men More Prone to Severe Psoriasis: Study
Syphilis Rates Spike Among U.S. Gay, Bisexual Men: CDC
4 in 10 U.S. Adults Under 60 Carry HPV
Good Sleep Does Get Tougher With Age
High-Dose Vitamin D Failed to Curb Heart Disease in Study
Prolonged Antibiotic Use Tied to Precancerous Colon Growths
'Yo-Yo' Dieting Does No Favors for Your Heart
Birth Defects Strike 1 in 10 U.S. Pregnancies Affected by Zika
Most U.S. Kids Who Die From Flu Are Unvaccinated
Vaccinating Pregnant Moms Protects Babies From Whooping Cough