Welcome to The Breakfast Club! We're a disorganized group of rebel lefties who hang out and chat if and when we're not too hungover we've been bailed out we're not too exhausted from last night's (CENSORED) the caffeine kicks in. Join us every weekday morning at 9am (ET) and weekend morning at 10:30am (ET) to talk about current news and our boring lives and to make fun of LaEscapee! If we are ever running late, it's PhilJD's fault.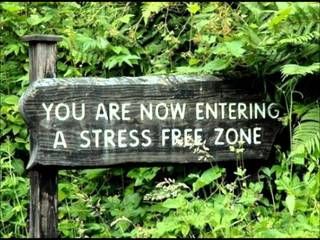 This Day in History
The 'day the music died' during early rock 'n roll; the Luna 9 probe lands on the Moon; the first woman to pilot a Space Shuttle; painter Norman Rockwell and composer Felix Mendelssohn born.
Breakfast Tunes
Something to Think about over
Coffee

Prozac
Considering how dangerous everything is, nothing is really very frightening.
Breakfast News
Russia hails US Treasury's tweak to sanctions as new dawn in cooperation
Nato must do more to counter Russia's cyber-weaponry, says Fallon
European parliament leaders call on EU to reject Trump's likely ambassador pick
Plan to move Rohingya to remote island prompts fears of human catastrophe
House votes to scrap gun regulation affecting people with mental disorders
Doctors Make the Case for Obamacare or Something Like It
Reddit bans far-right groups altright and alternativeright
How We're Teaching Endangered Coral Reefs to Help Themselves
Breakfast Blogs
We Know How This Ends Charles Pierce, Esquire Politics
Is President Trump Prepared to Respond to the Ukraine Situation? Robert Bateman, Esquire Politics
Donald Trump, Making Canada Great Again! emptywheel aka Marcy Wheeler, emptywheel
Sexists in Russia: Meet Satoshi Kanazawa. Or Why Being Battered Is Supposed to Be An Advantage For Women. Echidne, at her blog
2018: A GREAT YEAR FOR THE DEMOCRATS, OR MAYBE A TERRIBLE ONE Steve M., No More Mister Nice Blog
Leaking like the Titanic digby aka Heather Digby Parton, Hullabaloo
The cruelty is the same Tom Sullivan, Hullabaloo
Is Having a President With the Knowledge and Temperament of a Dim, Petulant Second Grader a Problem? Scott Lemieux, Lawyers, Guns and Money
Why Did The FBI Say It Couldn't Release Documents To 'FOIA Terrorist' Jason Leopold That It Released To Me Months Earlier? Mike Masnick, Techdirt