Welcome to The Breakfast Club! We're a disorganized group of rebel lefties who hang out and chat if and when we're not too hungover we've been bailed out we're not too exhausted from last night's (CENSORED) the caffeine kicks in. Join us every weekday morning at 9am (ET) and weekend morning at 10:30am (ET) to talk about current news and our boring lives and to make fun of LaEscapee! If we are ever running late, it's PhilJD's fault.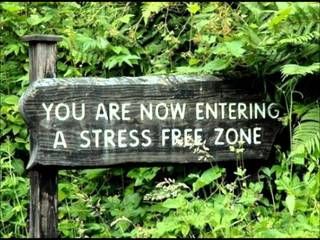 This Day in History
The funeral of Jordan's King Hussein; Premiere of 'The Birth of a Nation'; a South Carolina civil rights protest turns deadly; the Boy Scouts of America is incorporated; actor James Dean born.
Breakfast Tunes
Something to Think about over
Coffee

Prozac
You know how you put peanut butter on a piece of bread and the bread falls – it never falls on the bread side down, it always falls peanut butter side down. That's because of gravity.
Breakfast News
Final phase of Dakota Access pipeline to be approved, a major blow to Standing Rock Sioux
House committee votes to eliminate independent election commission
North Carolina faces six-year NCAA event drought over 'bathroom bill'
Cleveland Clinic Doctor Deported Under Trump Order Comes Back
Iran scorns Trump, rebuffs U.S. warning on missiles
Gulf-backed Yemeni forces capture Red Sea coast city: agency
At least 20 dead in bomb blast outside Afghan Supreme Court
Magistrate orders French ex-president Sarkozy to stand trial
Greece's debt costs rise sharply as worries grow over IMF role
Breakfast Blogs
President Trump Has the Power to Destroy Whatever the Hell He Wants Charles Pierce, Esquire Politics
Trump's War on Some Terror Directed Only at White European Christians emptywheel aka Marcy Wheeler, emptywheel
Will Your Vote Count in 2018? You Might Never Know. Echidne, st her blog
Look at all the good white supremacist terrorists do for our country digby aka Heather Digby Parton, Hullabaloo
Global warming has actually reached nearly +1.5°C already Gaius Publius, Hullabaloo
COBRT0114 Attempt To Access Item Beyond Bounds of Memory driftglass, at his blog
THE GREAT TRUMPTINI (updated) Steve M., No More Mister Nice Blog
"Glendon? Mary Ann Glendon? Where Did You Get This From, a Morgue?" Scott Lemieux, Lawyers, Guns and Money
Court Tells Melania Trump She Can't Sue The Daily Mail In Maryland, So She Refiles In New York Mike Masnick, Techdirt
New FCC Boss Ajit Pai Insists He's All About Helping The Poor, Gets Right To Work Harming Them Instead Karl Bode, Techdirt