Welcome to The Breakfast Club! We're a disorganized group of rebel lefties who hang out and chat if and when we're not too hungover we've been bailed out we're not too exhausted from last night's (CENSORED) the caffeine kicks in. Join us every weekday morning at 9am (ET) and weekend morning at 10:30am (ET) to talk about current news and our boring lives and to make fun of LaEscapee! If we are ever running late, it's PhilJD's fault.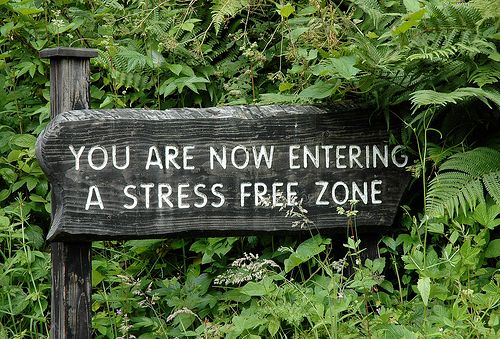 AP's Today in History for January 22nd
Rove vs. Wade decision; Lyndon Johnson dies; Unabomber pleads guilty; Britain's Queen Victoria dies; The Crucible debuts on Broadway; Rowan & Martin's Laugh-in premieres.
Something to Think About, Breakfast News & Blogs Below

Donald Trump speech at CIA memorial risks fueling intelligence feud
Spencer Ackerman in New York and Sabrina Siddiqui in Washington, The Guardian
Donald Trump may have thrown fuel on to his feud with the Central Intelligence Agency, through what he apparently intended as a peace offering.

Traveling to CIA headquarters in Langley, Virginia in what the White House pointed out was Trump's first official act in office, Trump stood before the agency's memorial to its dead officers and delivered an often self-referential and highly political speech that included an untruthful claim that his inauguration was better attended than those of Barack Obama.

Trump vowed "a thousand percent" support for an intelligence corps he has repeatedly and publicly insulted – including recently likening intelligence officials to "Nazi Germany" – and suggested they would have an open checkbook in his White House. Any feud between himself and the agency was the result of a dishonest press corps, the president astonished some by saying.

The speech's tone, contrasting with the solemnity typically shown to the CIA memorial, prompted the just-retired director of the agency to proclaim his disgust.

Through a spokesman, John Brennan proclaimed himself "deeply saddened and angered at Trump's despicable display of self-aggrandizement".

The three-decade agency veteran added: "Trump should be ashamed of himself." …

Small-Plane Crash that Killed Brazil's Key Corruption Judge Demands Investigation and Protection from Temer
Glenn Greenwald, The Intercept
The Brazilian Supreme Court Justice overseeing the massive Car Wash corruption investigation died yesterday when a small, private plane carrying him and three other passengers crashed into the sea. Although there is no evidence that the crash was anything other than an accident caused by inclement weather, the circumstances have prompted calls for – and clearly demand – a vigorous and independent investigation, as well as meaningful protection for the corruption investigation to proceed with integrity.

The judge, 68-year-old Teori Zavascki, was appointed to the Supreme Court by impeached President Dilma Rousseff and has managed the corruption investigation process that has sent the country's richest and most powerful figures to prison, including members of Rousseff's party. His next step was to be one of the most significant yet: accepting and formalizing the plea statement of top executives of Odebrecht, the construction giant at the center of the scandal.

Those plea statements are widely expected to implicate leading members of the government of Michel Temer, who took over after helping to engineer Dilma's impeachment, as well as oligarchs and executives, in all sorts of bribery and money laundering transactions. Last year, his son publicly complained of death threats his father had received.

What makes the crash particularly tragic is that Zavascki was one of the few leading figures in Brazil who has proven incorruptible. …

How Much Of A War Will Deep State Wage Against Trump?
Dan Wright, Shadowproof
The Washington Post reported incoming national security adviser Michael Flynn was in contact with Russian Ambassador to the United States Sergey Kislyak. It was a clear attempt to damage President-elect Donald Trump and Flynn.

Neoconservative columnist David Ignatius reported, "According to a senior U.S. government official, Flynn phoned Russian Ambassador Sergey Kislyak several times on Dec. 29, the day the Obama administration announced the expulsion of 35 Russian officials as well as other measures in retaliation for the hacking."

A senior U.S. government official, eh?

White House Spokesman Josh Earnest told reporters the White House was not the source. …

After the US, far right says 2017 will be the year Europe wakes up
Kate Connolly, The Guardian
France's far-right presidential candidate Marine Le Pen called on voters across Europe to "wake up" and follow the example of US and British voters.

Speaking at an unprecedented meeting in Germany of Europe's rightwing populist parties, she said Brexit would unleash an unstoppable wave of "all the dominoes of Europe". And after Brexit, she added, before an audience of several hundred, the election of Donald Trump was a "second coup".

"His position on Europe is clear. He does not support a system of the oppression of peoples," she said, to enthusiastic applause. "2016 was the year the Anglo-Saxon world woke up. I am certain 2017 will be the year when the people of continental Europe wake up." …

Clinton Democrats In No Position To Call Themselves 'The Resistance'
Roqayah Chamseddine, Shadowproof
While Democrats marinated in the unverifiable news of President-elect Donald Trump's "golden shower" dossier, Senators Amy Klobuchar and Bernie Sanders put forward an amendment, which called for the establishment of a "deficit-neutral reserve fund" to "lower prescription drug prices for Americans by importing drugs from Canada. It was rejected, 52 to 46, even though Trump favors renegotiating drug prices and said pharmaceutical companies are "getting away with murder."

Thirteen Democratic Senators voted against the amendment, an early sign of what's to come. Their votes ensured the amendment failed.

If history is any indication, having even an atom's worth of faith that the Democratic Party establishment will fight to give struggling Americans the slightest reprieve, as they fight for access to affordable medicine, is useless.

In light of a Republican stranglehold on both the House and Senate, there is no reason this amendment should not have passed with unanimous support from Democrats.

New Jersey Senator Cory Booker, one of the more notable Democrats who voted against the Klobuchar amendment, believes he will lead the "resistance" to Trump. He tweeted "like Picard did The Borg, I will resist the things [Trump] does that will hurt [New Jersey] and America. #ResistanceIsNotFutile."

The very idea that Booker will be part of any Democratic-led "resistance" that claims to be poised to combat an administration made up of villainous stock characters is confounding. …

Women's March on Washington overshadows Trump's first full day in office
David Smith in Washington
Hundreds of thousands of women turned Washington's National Mall into a sea of pink on Saturday, sending the first concerted message of grassroots opposition to Donald Trump since he moved into the White House.

"Minority president", "Women roar" and "I'm afraid" were among the signs waved by a crowd which was made up mostly of women but also comprised some men and which far exceeded turnout for Friday's inauguration. Many wore pink handknit "pussy hats" – a rebuke to the billionaire businessman once caught on tape bragging about his ability to "grab" women "by the pussy". Organisers estimated that more than a million people attended.

Later, in a blistering press room debut, Trump's press secretary Sean Spicer accused the press of "minimising the enormous support" that had turned out for Trump the day before. …
Something to think about over
coffee

prozac

Trucker loses trailer of 38,000 pounds of marbles on I-465
INDIANAPOLIS (AP) — A trucker has lost his marbles in the Indianapolis area.

State police tell TV station WXIN that a truck carrying 38,000 pounds of marbles lost its trailer Saturday on southbound Interstate 465, near Pendleton Pike. The marbles were on the shoulder and in the median.

There were no injuries, but a lane of traffic in that area was affected by the cleanup during much of the day.