Welcome to The Breakfast Club! We're a disorganized group of rebel lefties who hang out and chat if and when we're not too hungover we've been bailed out we're not too exhausted from last night's (CENSORED) the caffeine kicks in. Join us every weekday morning at 9am (ET) and weekend morning at 10:30am (ET) to talk about current news and our boring lives and to make fun of LaEscapee! If we are ever running late, it's PhilJD's fault.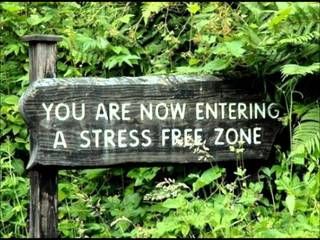 This Day in History
The Soviet Union invades Afghanistan; Charles Darwin sets out on a round-the-world voyage; Radio City Music Hall opens in New York; James Barrie's play "Peter Pan: The Boy Who Wouldn't Grow Up" opens in London.
Breakfast Tunes
Something to Think about over
Coffee

Prozac
Truth is the daughter of time, and I feel no shame in being her midwife.
Breakfast News
China to rein in outward investment as domestic growth stalls
US increased weapons sales in 2015 despite slight drop in global arms trade
Israel threatens to give Trump 'evidence' that Obama orchestrated UN resolution
Twitter accounts of Abu Qatada and other key al-Qaida figures suspended
Afghanistan funds abusive militias as US military 'ignores' situation, officials say
The weather outside remains frightful for storm-weary northern Plains states
US government collecting social media information from foreign travelers
Vera Rubin, astronomer who helped find evidence of dark matter, dies at 88
Breakfast Blogs
If you thought your Christmas was crappy, John Cole will make you feel better especially if you don't own pets and even if you do.
Let Me Tell You Kids About the Legend of Shitmas 2016 John Cole, Balloon Juice
John Brennan, Doing the Holiday Friday News Dump Wrong emptywheel aka Marcy Wheeler, emptywheel
Welcome To The Resistance George Takei, Advocate
A letter to historians of the future — the 2016 election really was dominated by a controversy over emails Matthew Yglesias, Vox
There's always the D-List digby aka Heather Digby Parton, Hullabaloo
American Pie in the face Tom Sullivan, Hullabaloo
Sunday Morning Comin' Down driftglass, st his blog
I saw Mommy kissing the continuing resolution Yastreblyansky, No More Mister Nice Blog