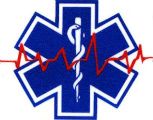 Welcome to the Stars Hollow Gazette's Health and Fitness News weekly diary. It will publish on Saturday afternoon and be open for discussion about health related issues including diet, exercise, health and health care issues, as well as, tips on what you can do when there is a medical emergency. Also an opportunity to share and exchange your favorite healthy recipes.
Questions are encouraged and I will answer to the best of my ability. If I can't, I will try to steer you in the right direction. Naturally, I cannot give individual medical advice for personal health issues. I can give you information about medical conditions and the current treatments available.
You can now find past Health and Fitness News diaries here.
Follow us on Twitter @StarsHollowGzt
Not Your Usual Thanksgiving Sides
Tired of the same old vegetables and gooey ovelyr sweet sweet potatoes? These are some of the different Thanksgiving recipes that have found their way to my table, plus a delicious soup.
What's Cooking: Pumpkin Soup

Republished from October 17, 2012

Yes, I'm on a pumpkin kick but the the sweet, small "pie" pumpkins have been plentiful in the market this year and I found an easy way to roast them. But, is your lacking time, canned pumpkin works just as well. My favorite is Libby's which can be found in most grocery stores year round and you cannot beat the pie recipe in the label.

So let's start with picking the pumpkin. Pie pumpkins are small, about 8 inches in diameter and yield about two to three cups of puree per pumpkin. Like picking any squash, look for one that is firm, no bruises or soft spots, and a good orange color.

To bake the pumpkin: This method from The Pioneer Woman works amazingly well, except don't cut up the pumpkin. I found it easier to clean the "guts" out after the pumpkin was cooked.
Autumn Succotash
My aunt loves succotash but nobody else like the tasteless, gritty, mushy lima beans. When I was a kid that would be the only thing left on my plate. Last year, when she came up for a surprise visit, my daughter, her favorite great niece (and her only one), found a variation on the old standard that our dear aunt loved and I ate.

The recipe calls for edamame. For those of you who aren't familiar with edamame (the web site is cute) is an immature soy bean that has been harvested before it starts to harden:
Sweet Potato Mash
A couple of Thanksgivings ago, my daughter decided to ditch the "traditional" candied version topped with marshmallow that would put a normal person into a diabetic coma and went "surfing" for something different. The recipe she found now makes it to our table more often than once a year. It is still sweet but not overwhelming. It's great served as a side with pork or ham, as well as turkey. Nummy as a midnight snack with a little whipped cream, too.
Health and Fitness News
Stress 'changes brains of boys and girls differently'
New bird flu outbreaks reported in Germany, Switzerland, Austria
Cigarette Smoking In The U.S. Continues To Fall
Miami-Dade considers new weapon in Zika fight: disease-fighting bacteria
Medieval Leprosy Lurks In British Squirrels
Vitamin D levels tied to breast cancer survival
Calls to crisis and suicide prevention hotlines surge post-election