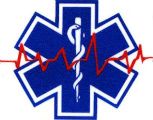 Welcome to the Stars Hollow Gazette's Health and Fitness News weekly diary. It will publish on Saturday afternoon and be open for discussion about health related issues including diet, exercise, health and health care issues, as well as, tips on what you can do when there is a medical emergency. Also an opportunity to share and exchange your favorite healthy recipes.
Questions are encouraged and I will answer to the best of my ability. If I can't, I will try to steer you in the right direction. Naturally, I cannot give individual medical advice for personal health issues. I can give you information about medical conditions and the current treatments available.
You can now find past Health and Fitness News diaries here.
Follow us on Twitter @StarsHollowGzt
Recipes for Gorgeous Days and Cooler Nights
We're on the cusp of #sweaterweather. You know how to dress—here's what to cook.
Chorizo Bolognese with Buffalo Mozzarella
This cheat bolognese is so easy to make and has a delicious richness that's irresistible. Using the chorizo in place of beef means it's packed with flavor and ready in under 15 minutes!
Chicken Biscuits
There are two players in this ring: crispy chicken and flaky biscuits. Both are the work of your own hands, and both are ready for the brunch treatment this weekend. Make the biscuits in advance to give you more time with guests (and mimosas).
Pork Chops with Carrots and Toasted Buckwheat
Summer might be winding down, but that doesn't mean you have to stop cooking with color. Exhibit A: this pan-seared pork chop dish with bright roasted carrots and orange juice.
Pumpkin Bread
California Veggie Sandwich
Combine pickled vegetables, buttermilk dressing, and avocados in this towering lunch. While this drip-inducing sandwich would be a desk lunch disaster, this ain't Tuesday, so mess away!
Health and Fitness News
Brain cancer now deadlier among US children than leukemia
Study Confirms That Zika Virus Causes Brain Damage In Newborns
New inhaler protects lungs against effects of air pollution
Maternal deaths worldwide drop by half, yet shocking disparities remain
First Case of West Nile Virus Discovered in New Hampshire
Treating Prostate Cancer Is Often No Better Than Doing Nothing