Welcome to The Breakfast Club! We're a disorganized group of rebel lefties who hang out and chat if and when we're not too hungover we've been bailed out we're not too exhausted from last night's (CENSORED) the caffeine kicks in. Join us every weekday morning at 9am (ET) and weekend morning at 10:30am (ET) to talk about current news and our boring lives and to make fun of LaEscapee! If we are ever running late, it's PhilJD's fault.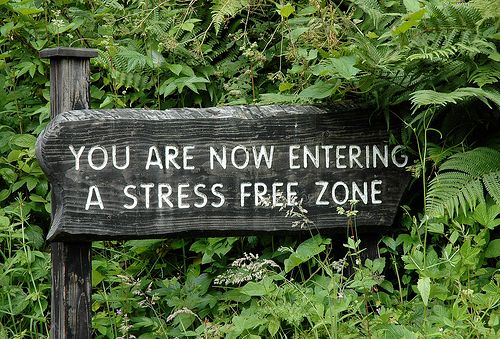 AP's Today in History for August 21st
Soviet coup against Mikhail Gorbachev fails; Exiled revolutionary Leon Trotsky murdered in Mexico; Nat Turner leads a slave rebellion; U.S. flag gets 50th star; Count Basie and singer Kenny Rogers born.
Clarke Buehling on Cello Banjo, Curly Miller on Solo Banjo, Carole Anne Rose on Second Banjo
Something to Think about, Breakfast News & Blogs Below

Texas man serving life sentence innocent of double murder, judge says
Associated Press
A central Texas man serving a life sentence for a double murder in 1992 is innocent, as are three codefendants no longer in prison, a state judge has found.
…
At the hearing last month, Long, Shelton and Pitts all testified they gave false testimony against Kussmaul at his trial because a prosecutor promised them probation. They also said their confessions were coerced by a deputy who threatened them with the death penalty.
…
"I was willing to say anything they wanted me to say because I thought I was getting probation and no prison time," Long said at the July hearing. "I had two small children and I was afraid of going to prison for life or, worse, getting executed." …

Yellowstone fish deaths: 183 miles of river closed to halt spread of parasite
Associated Press
Closures on a 183-mile stretch of the Yellowstone river and hundreds of miles of other waterways could continue for months while biologists try to prevent the spread of a parasite believed to have killed tens of thousands of fish.

The closures will remain until the waterways improve and fish stop dying, according to officials from Montana Fish, Wildlife and Parks. The ban includes all fishing, rafting and other river activities.

Officials are now worried the fish kill could have a lasting impact on the Yellowstone's reputation as a world-class trout fishery that draws visitors from around the world. …

Amid Milwaukee unrest, controversial black sheriff clashes with city's white police chief
Jaweed Kaleem, Los Angeles Times
MILWAUKEE — As riots raged in Milwaukee, the county sheriff took to Twitter. "Black LIES matter," David Clarke wrote to his quarter-million followers, ridiculing the Black Lives Matter movement.
…
"Nobody has got more to say about law enforcement and less to do with it," Flynn said of Clarke, calling him a self-serving man who seeks "celebrity."
…
A frequent guest on conservative talk shows and a Donald Trump supporter, he was one of five black speakers at the Republican National Convention in Cleveland, where he denounced Black Lives Matter as "anarchy." …

Dakota Pipeline Construction Halted Amid Ongoing 'Defiance of Black Snake'
Deirdre Fulton, Common Dreams
Construction of the controversial Dakota Access Pipeline has been temporarily halted as protests against the $3.8 billion, 1,172-mile project continued this week at the North Dakota state capitol building as well as at a "spirit camp" at the confluence of the Cannonball and Missouri rivers.

According to the Associated Press, pipeline developers on Thursday agreed to pause construction until a federal court hearing next week in Washington, D.C.—but a spokeswoman for Energy Transfer Partners vowed the work would still be completed by the end of the year.

Meanwhile, Indigenous and environmental activists continue to gather in opposition to the pipeline, with between 1500 and 2000 people currently engaged in active resistance. …
Something to Think about over
Coffee

Prozac

Rescuers free squirrel with head stuck in cup
ENFIELD, Conn. (AP) — Emergency responders in Connecticut have come to the rescue of a squirrel that was caught in a nutty situation.

Members of Enfield Emergency Medical Services responded Friday after the rodent got its head stuck in what appeared to be a plastic or paper cup.

Video posted on the Enfield EMS Facebook page shows the critter wildly jumping and flipping into the air in an effort to dislodge the cup.

Responders' first attempt to remove the cup was unsuccessful. The wily rodent hopped out of one officer's hands and through the legs of another.

The second attempt proved more successful. An officer covered the animal with a blanket and held its body steady while another officer removed the cup before the critter scampered away into some nearby bushes.