Welcome to The Breakfast Club! We're a disorganized group of rebel lefties who hang out and chat if and when we're not too hungover we've been bailed out we're not too exhausted from last night's (CENSORED) the caffeine kicks in. Join us every weekday morning at 9am (ET) and weekend morning at 10:30am (ET) to talk about current news and our boring lives and to make fun of LaEscapee! If we are ever running late, it's PhilJD's fault.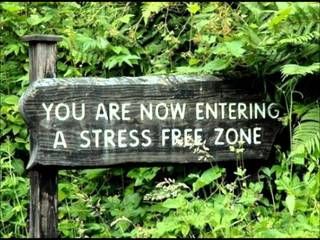 This Day in History
Soviet hard-liners mount a coup against Mikhail Gorbachev; Nazi Germany ratifies Adolf Hitler's powers; U-2 pilot Francis Gary Powers convicted by Soviet tribunal; Comedian Groucho Marx dies.
Breakfast Tunes
Something to Think about over
Coffee

Prozac
There is only one way to achieve happiness on this terrestrial ball, and that is to have either a clear conscience or none at all.
Breakfast News
US delayed $400m payment to Iran until American prisoners released
Images from US Border Patrol facility reveal harsh conditions for immigrants
Pirates chased away from British freighter by Nigerian warship
California's Blue Cut fire: climate change dismissed as 'excuse' on the ground
Gawker.com to shut down next week after acquisition by Univision
Alaskan village threatened by rising sea levels votes for costly relocation
Anarchist group installs nude Donald Trump statues in US cities
India mourns crocodile-wrestling 'Queen mother' of tigers
Breakfast Blogs
Just how many Nazis are on his team anyway? digby aka Heather Digby Parton, Hullabaloo
Common sense is neither Tom Sullivan, Hullabaloo
Trump Supporters Want To Cage And Ship Out Mexicans Spocko, Hullabaloo
Dear Republicans, The Call From The Crazies Is Coming From Inside The House Steve M., No More Mister Nice Blog
North Carolina Tries To Save Its Racist Vote Suppression Law Scott Lemieux, Lawyers, Guns and Money
New Bombshell Emails Show Pro-Russia Trump Advisers May Have Violated Federal Law Seaqam Colarossi, Politicus