Welcome to The Breakfast Club! We're a disorganized group of rebel lefties who hang out and chat if and when we're not too hungover we've been bailed out we're not too exhausted from last night's (CENSORED) the caffeine kicks in. Join us every weekday morning at 9am (ET) and weekend morning at 10:30am (ET) to talk about current news and our boring lives and to make fun of LaEscapee! If we are ever running late, it's PhilJD's fault.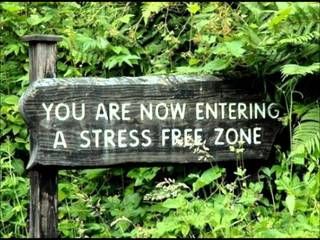 This Day in History
The Civil War's Second Battle of Bull Run ends; Thurgood Marshall confirmed as first black Supreme Court justice; First black astronaut blasts off; Ty Cobb's baseball debut; David Letterman moves to CBS. (Aug. 30)
Breakfast Tunes
Something to Think about over
Coffee

Prozac
None of us got where we are solely by pulling ourselves up by our bootstraps. We got here because somebody – a parent, a teacher, an Ivy League crony or a few nuns – bent down and helped us pick up our boots.
Breakfast News
US considers ending use of private immigration detention facilities
US meets goal of admitting 10,000 Syrian refugees ahead of schedule
UN pays tens of millions to Assad regime under Syria aid programme
Brazil president Dilma Rousseff comes out fighting in impeachment trial
Alien life, or noise? Russian telescope detects 'strong signal' from sun-like star
Breakfast Blogs
We Just Got a Preview of What Hillary Clinton's Presidency Will Be Like Charles Pierce, Esquire Politics
Hillary Clinton ain't got no smarts either digby aka Heather Digby Parton, Hullabaloo
The "Deep Story" Tom Sullivan, Hullabaloo
Trump, Coulter, And MSNBC: Race Bait And Switch driftglass, Crooks and Liars
Hey Maureen, At What Point Is A 70-Year-Old Man Responsible For His Own Actions? Steve M., No More Mister Nice Blog
Are TRIGGER WARNINGS and SAFE SPACES Destroying Free Speech? (Spoiler: No.) Scott Lemieux, Lawyers, Guns and Money
Appeals Court Tosses Search Warrant Used By Louisiana Sheriff In Attempt To Silence Critical Blogger Tim Cushing, Techdirt