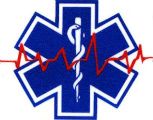 Welcome to the Stars Hollow Gazette's Health and Fitness News weekly diary. It will publish on Saturday afternoon and be open for discussion about health related issues including diet, exercise, health and health care issues, as well as, tips on what you can do when there is a medical emergency. Also an opportunity to share and exchange your favorite healthy recipes.
Questions are encouraged and I will answer to the best of my ability. If I can't, I will try to steer you in the right direction. Naturally, I cannot give individual medical advice for personal health issues. I can give you information about medical conditions and the current treatments available.
You can now find past Health and Fitness News diaries here.
Follow us on Twitter @StarsHollowGzt
The Key to a Superior Salad
Karsten Moran for The New York Times
Anyone can see that a salad rises and falls on the quality of its ingredients. A withered leaf of lettuce, a tasteless tomato and a slapdash dressing do not a thing of delight make.

It's a little easier to attain perfection with a green leafy salad. You make sure the greens (one type or many) are clean, crisp and dry; you nail the vinaigrette; you dress it lightly.

With a vegetable salad, especially a raw vegetable salad, the provenance, freshness and flavor of the individual ingredients are absolutely critical. Consider this summer mix. The list is short: corn, avocado, cucumber, cherry tomato and radish.

~ David Tanis ~
Corn, Avocado and Cucumber Salad
This straight-from-the-garden vegetable salad is the essence of summer on a plate.
Asparagus and Chicken Salad With Ginger Dressing
Asparagus takes easily to many kinds of seasonings, so after you've tired of having it plain with butter or homemade mayonnaise, try this spicy dressing laced with ginger and chiles.
Salade Niçoise With Fresh Tuna
In this elegant variation of the classic French salad, seared fresh tuna stands in for the conventional canned sort.
Greek Tomato Salad
The Greek approach to a good tomato salad, whether it has cucumbers and lettuce or not (this one doesn't), is all about keeping it simple.
Health and Fitness News
DEA declines to loosen restrictions on medical marijuana
Could one discovery take on three deadly parasites?
Study: Public water supply is unsafe for millions of Americans
Does 'cupping' do Olympic athletes any good – and does it matter if it doesn't?
Hispanic, Black Students Less Likely To Receive Help For Mental Health Problems
WHO's recommended level of exercise too low to beat disease – study
More benefits to a high-fat Mediterranean diet, new study says
Yes, it's OK to eat raw cookie dough
On Left-Handers Day, a new Bill of Rights — or Lefts — for aggrieved southpaws