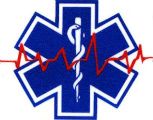 Welcome to the Stars Hollow Gazette's Health and Fitness News weekly diary. It will publish on Saturday afternoon and be open for discussion about health related issues including diet, exercise, health and health care issues, as well as, tips on what you can do when there is a medical emergency. Also an opportunity to share and exchange your favorite healthy recipes.
Questions are encouraged and I will answer to the best of my ability. If I can't, I will try to steer you in the right direction. Naturally, I cannot give individual medical advice for personal health issues. I can give you information about medical conditions and the current treatments available.
You can now find past Health and Fitness News diaries here.
For a Tender, Juicy Chicken Breast, Follow These Steps
Karsten Moran for The New York Times
A perfectly cooked boneless chicken breast is juicy, and that's what you want for this week's summery grilled chicken salad, even if the notion seems oxymoronic. It is definitely achievable, and worth the effort.

To obtain a moist, tender grilled chicken breast, follow this simple advice: Keep the fire moderate and (this is crucial) don't overcook the chicken. Obvious, perhaps, but leave it too long on the heat, and it will be hard, dry, scorched and stringy, guaranteed. Unfortunately, this is the kind of grilled white meat one encounters all too often.

~ David Tanis ~
Grilled Chicken Salad With Green Beans, Capers and Olives
If boneless, skinless chicken is your only option, that's fine, but proceed with care and adjust the cooking time on the grill to about 3 minutes per side. Cook the chicken breasts just before making the salad and let them rest for a few minutes when they come off the grill, so juices can redistribute. Slice the meat on an angle while it's still slightly warm.
Health News
West Nile bigger threat than Zika virus in SD
Medical marijuana war heads to next battle
Ancient Bone Shows Evidence Of Cancer In Human Ancestor
A "breathholding time" for Alzheimer's research as trials focus on seeking a cure
Secondhand Marijuana Smoke Effects: Residual Pot Is Worse Than Smoke From Tobacco
Moderate physical activity can prevent dementia