Welcome to The Breakfast Club! We're a disorganized group of rebel lefties who hang out and chat if and when we're not too hungover we've been bailed out we're not too exhausted from last night's (CENSORED) the caffeine kicks in. Join us every weekday morning at 9am (ET) and weekend morning at 10:30am (ET) to talk about current news and our boring lives and to make fun of LaEscapee! If we are ever running late, it's PhilJD's fault.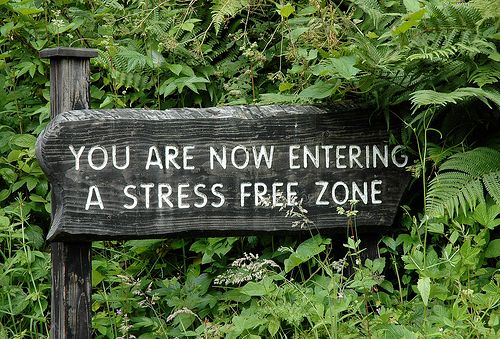 AP's Today in History for July 31
Ranger 7 beams lunar pictures; France's Marquis de Lafayette makes his name in the American Revolution; Thomas Eagleton withdraws as George McGovern's running mate; Harry Potter author J.K. Rowling born.
Something to Think about, Breakfast News & Blogs Below

Turkey culls nearly 1,400 from army, overhauls top military council
Reuters, Yesim Dikmen and Ayla Jean Yackley
Turkey dismissed nearly 1,400 members of its armed forces and stacked the top military council with government ministers on Sunday, moves designed by President Tayyip Erdogan to put him in full control of the military after a failed coup.

The new wave of expulsions and the overhaul of the Supreme Military Council (YAS) were announced in the government's official gazette just hours after Erdogan said late on Saturday he planned to shut down existing military academies and put the armed forces under the command of the Defence Ministry.

According to the gazette, 1,389 military personnel were dismissed for suspected links to the Islamic preacher Fethullah Gulen, who is accused by Turkey of orchestrating the July 15-16 failed putsch. Gulen, who lives in self-imposed exile in the United States, has denied the charges and condemned the coup. …

Official who oversees whistleblower complaints files one of his own
Mcclatchy, Marisa Taylor
WASHINGTON – The Obama administration's top official overseeing how intelligence agencies handle whistleblower retaliation claims has lodged his own complaint, alleging he was punished for disclosing "public corruption."

Daniel Meyer, who previously oversaw the Defense Department's decisions on whistleblowing cases, also says he was targeted for being gay, according to records obtained by McClatchy.

Meyer made the allegations in a complaint before the Merit Systems Protection Board, an administrative panel that handles employment grievances from federal employees, after another agency rejected his claims….

Target Of Contested National Security Letter Was A Muslim The FBI Wanted To Turn Informant
The Intercept, Jenna McLaughlin
The target of a federal investigation that set off a more than decadelong battle over secret subpoenas called national security letters was a Muslim prison reform advocate the FBI wanted to become an informant.

Nick Merrill, who fought to make the information public, revealed that information for the first time at a hacker conference in New York City.

Merrill was the head of an internet hosting company when the controversy began. He had launched a small New York-based internet service provider called Calyx Internet Access in the 1990s, and he also consulted on digital security. …

Up to 28 Civilians Reportedly Killed in US-Led Strike in Syria
Common Dreams, Andrea Germanos
The U.S.-led coalition has been accused of killing as many as 28 civilians, including a woman and seven children, near the northern Syrian city of Manbij on Thursday—the same area where U.S.-led airstrikes last week may have killed scores of civilians.

"The Manbij area," as the Associated Press describes, "has seen extensive battles between IS [Islamic State or ISIS] extremists and U.S.-backed Kurdish-led fighters." It is also where UNICEF estimated last week that there are 35,000 children trapped "with nowhere safe to go."

According to the U.K.-based Syrian Observatory for Human Rights, the latest casualties came after international coalition "warplanes targeted areas in the town of al-Ghandour, which is more than 23 kilometers [14 miles] away from Manbij city, and the death toll is expected to rise because there are some people in critical situation." …
Something to Think about over
Coffee

Prozac

13-year-old boy reels in 200-pound shark on New Jersey beach
LONG BEACH TOWNSHIP, N.J. (AP) — A 13-year-old boy fishing with his father on a New Jersey beach has reeled in a 200-pound shark.

A video posted on Facebook on Sunday shows Gianni Mandile pulling the fish most of the way in before dad Joseph Mandile grabs the shark's tail and pulls it onto the sand while taking care not to get bit.

The Mandiles posed for a quick photo with the shark before Joseph dragged it back into the water and sent it on its way.

The Mandiles use a catch-and-release fishing policy, but Gianni tells New York's WABC-TV that he'll still have bragging rights because he's caught a bigger fish than all his friends.