Welcome to The Breakfast Club! We're a disorganized group of rebel lefties who hang out and chat if and when we're not too hungover we've been bailed out we're not too exhausted from last night's (CENSORED) the caffeine kicks in. Join us every weekday morning at 9am (ET) and weekend morning at 10:30am (ET) to talk about current news and our boring lives and to make fun of LaEscapee! If we are ever running late, it's PhilJD's fault.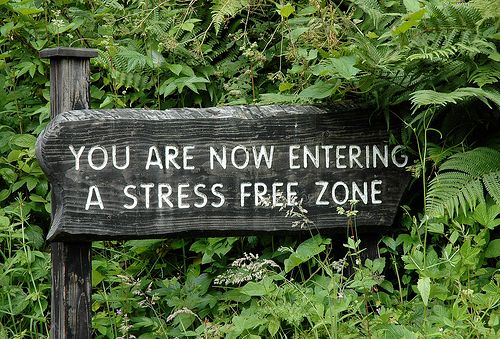 AP's Today in History for June 5th
Sen. Robert F. Kennedy assassinated in Los Angeles; The Six-Day War erupts in the Mideast; Birth of the Marshall Plan; First reported AIDS cases in the U.S.; Former President Ronald Reagan dies.
The Carolina Chocolate Drops on "Sankofa: Reclaiming History"
With their 2010 Nonesuch debut, Genuine Negro Jig—which garnered a Best Traditional Folk Album Grammy last year—the Carolina Chocolate Drops proved that the old-time, fiddle and banjo-based music they'd so scrupulously researched and passionately performed could be a living, breathing, ever-evolving sound. Starting with material culled from the Piedmont region of the Carolinas, they sought to freshly interpret this work, not merely recreate it, highlighting the central role African-Americans played in shaping our nation's popular music from its beginnings more than a century ago. The virtuosic trio's approach was provocative and revelatory. Their concerts, The New York Times declared, were "an end-to-end display of excellence… They dip into styles of Southern black music from the 1920s and '30s—string-band music, jug-band music, fife and drum, early jazz—and beam their curiosity outward. They make short work of their instructive mission and spend their energy on things that require it: flatfoot dancing, jug playing, shouting."
Something to Think about, Breakfast News & Blogs Below

Muhammad Ali (1942-2016): Anti-War Legend and Boxing Great Dies at 74
Jon Queally, Common Dreams
…Drafted for by the U.S. government into the Vietnam War in 1967, Ali refused to go.

"My conscience won't let me go shoot my brother, or some darker people, or some poor hungry people in the mud for big powerful America," he famously said. "And shoot them for what? They never called me nigger, they never lynched me, they didn't put no dogs on me, they didn't rob me of my nationality, rape and kill my mother and father. … Shoot them for what? How can I shoot them poor people? Just take me to jail."

"Why should they ask me to put on a uniform and go 10,000 miles from home and drop bombs and bullets on Brown people in Vietnam while so-called Negro people in Louisville are treated like dogs and denied simple human rights? No I'm not going 10,000 miles from home to help murder and burn another poor nation simply to continue the domination of white slave masters of the darker people the world over. This is the day when such evils must come to an end. I have been warned that to take such a stand would cost me millions of dollars. But I have said it once and I will say it again. The real enemy of my people is here. I will not disgrace my religion, my people or myself by becoming a tool to enslave those who are fighting for their own justice, freedom and equality. If I thought the war was going to bring freedom and equality to 22 million of my people they wouldn't have to draft me, I'd join tomorrow. I have nothing to lose by standing up for my beliefs. So I'll go to jail, so what? We've been in jail for 400 years." …

Swiss vote on proposal to give basic income to every adult and child
Agence France-Presse in Geneva
Switzerland is voting on a radical proposal to provide the entire population with enough money to live on.

Voters are being asked on Sunday whether they want all Swiss citizens, along with foreigners who have been resident in Switzerland for at least five years, to receive an unconditional basic income, or UBI.

Supporters say providing such an income would help fight poverty and inequality in a world where good jobs with steady salaries are becoming harder to find. …

Twitter unblocks spoof Putin account after widespread criticism
The Moscow Times, part of the New East network, The Guardian
Twitter has unblocked a popular account parodying the Russian president, Vladimir Putin, after widespread condemnation and accusations of censorship.

@DarthPutinKGB celebrated his return to Twitter following a two-day suspension with typical tweets:

My security services have thwarted yet another CIA attempt at regime change in Russia. 😤

— Darth Putin (@DarthPutinKGB) June 1, 2016

I have noted the names of every single one of you who did not tweet to @Support against this fascist coup!!!

— Darth Putin (@DarthPutinKGB) June 1, 2016

The spoof account, which has about 65,000 followers, was suspended on Tuesday alongside a number of others that satirise Russian officials and institutions. Suspended accounts include @Russia__Not, @RusEmbassyNot, @SovietSergey, which sends up Russia's foreign minister, Sergey Lavrov, and @AmbYakovenkoNot, which claims to speak for the ambassador to the UK, AlexanderYakovenko. Twitter gave no public explanation for their blocking or unblocking.

Spain's anti-austerity parties pass Socialists ahead of election
Paul Day, Reuters
A coalition including Spain's anti-austerity party Podemos will take second place at the June 26 election, overtaking the more established Socialists, though the vote remains too fragmented for any clear government majority, polls showed on Sunday.

The election is being held after an inconclusive vote on Dec. 20 failed to deliver a mandate to govern to any single party and political leaders could not reach an accord on a coalition large enough to take a majority in parliament.
…
If a ruling majority cannot be formed after the June vote, Spaniards could potentially be forced to return to the ballot box for the third time in a year. …

McCarthy of the Great Woods: Unhinged Maine Governor Targets Donors of Local Green Group
Nika Knight, Common Dreams
Maine's Gov. Paul LePage directly targeted donors to the Natural Resources Council of Maine (NRCM) with harassing letters (pdf) that accused the conservation group of advancing "job-crushing, anti-business policies," the organization announced at a press conference on Thursday.

It is unclear how LePage acquired the organization's list of donors and donors' contact information.

"This seems like something Sen. Joseph McCarthy would have done in the 1950s, not a governor of Maine in 2016," NRCM director Lisa Pohlmann said in a press statement. …
Something to Think about over
Coffee

Prozac
I done wrestled with an alligator, I done tussled with a whale; handcuffed lightning, thrown thunder in jail; only last week, I murdered a rock, injured a stone, hospitalised a brick; I'm so mean I make medicine sick.
Muhammad Ali