Welcome to The Breakfast Club! We're a disorganized group of rebel lefties who hang out and chat if and when we're not too hungover we've been bailed out we're not too exhausted from last night's (CENSORED) the caffeine kicks in. Join us every weekday morning at 9am (ET) and weekend morning at 10:30am (ET) to talk about current news and our boring lives and to make fun of LaEscapee! If we are ever running late, it's PhilJD's fault.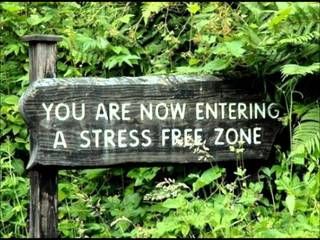 This Day in History
Start of the Berlin blockade during the early Cold War; Boxing champ Jack Dempsey born; Comedian and actor Jackie Gleason of 'The Honeymooners' fame dies.
Breakfast Tunes
Something to Think about over
Coffee

Prozac
True patriotism isn't cheap. It's about taking on a fair share of the burden of keeping America going.
Robert Reich
Breakfast News
Britain votes for Brexit after dramatic night leaves nation divided
Chinese tornado leaves dozens dead
More than 1,200 die of starvation and illness at Nigeria refugee camp
Man who depicted Erdoğan as Gollum given suspended sentence
Buenos Aires zoo to close after 140 years: 'Captivity is degrading'
Led Zeppelin cleared of stealing riff for Stairway to Heaven
Will your driverless car be willing to kill you to save the lives of others?
US soldier in Iwo Jima photograph misidentified, marines say
Flight of the emu: story of the big bird photographed fleeing California wildfire
Breakfast Blogs
This Texas Prison Sounds Like Literal Hell Charles Pierce, Esquire Politics
An Economics For The Left Ed Walker, emptywheel
"You've got to stand for something if you want to win" Tom Sullivan, Hullabaloo
The True Cost David Dayen, Talking Points Memo
Well This Was Predictable driftglass, at his blog driftglass
With a Teleprompter and Some Hack Ideologue Speechwriters, Trump Could be Steve M., No More Mister Nice Blog
Kennedy Abandons Roberts on Affirmative Action Scott Lemieux, Lawyers, Guns and Money
Open Access Idaho Broadband Network Lets Customers Switch To A New ISP In Seconds Karl Bode, Techdrt