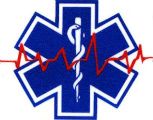 Welcome to the Stars Hollow Gazette's Health and Fitness News weekly diary. It will publish on Saturday afternoon and be open for discussion about health related issues including diet, exercise, health and health care issues, as well as, tips on what you can do when there is a medical emergency. Also an opportunity to share and exchange your favorite healthy recipes.
Questions are encouraged and I will answer to the best of my ability. If I can't, I will try to steer you in the right direction. Naturally, I cannot give individual medical advice for personal health issues. I can give you information about medical conditions and the current treatments available.
You can now find past Health and Fitness News diaries here.
Follow us on Twitter @StarsHollowGzt
Hot Honey Shrimp Is Spicy, Sweet and Speedy
Andrew Scrivani for The New York Times
If you love sweetness checked by a little heat, then a jar of honey spiked with chiles is a very good thing.

It's a little like hot pepper jelly, that old Southern staple, except the honey gives a more floral, caramelized character, whereas the jelly is just hot and sweet.

But the overall effect is the same: The chile keeps the honey from becoming cloying, the honey tones down the brashness of the chile, and together you get something that's a lot more complex than the merging of only two ingredients would suggest.

You can buy jars of so-called hot honey (usually honey mixed with cayenne, with a little vinegar for tang) at large supermarkets.

But it's also incredibly easy to make yourself. Just mix together a good full-flavored honey with whatever chile-based product you have on hand (ground chile powder, crushed chile flakes, dashes of chile sauce), adding the hot stuff slowly and to taste. And if you overdo it, a little more honey will smooth things out. You're looking for a balance of zingy and mellow, sweet and fiery.

~ Melissa Clark ~
Hot Honey Shrimp
The shrimp are also excellent tucked into a baguette for a shrimp sandwich.
Steam some lobsters and enjoy them, then harvest the shells to roast down and bubble with a pound or more of unsalted butter, like a stock made with fat instead of water.
This is a dish that cooks quickly and rises or falls on good-tasting shrimp. It is worth buying shrimp with the shells on and peeling them yourself.
The presentation is spectacular for a dinner party. Let the salt cool completely before you toss it out.
My rule of thumb is to check for doneness a minute before the suggested cooking time on the package; noodles should be cooked al dente.
Health News
WHO: Coffee itself isn't cancerous, but watch out for 'very hot' beverages
People can choose their colon cancer screening method, US panel advises
Fighting prostate cancer: Treatments evolve, from robotic surgery to hormonal therapy
Exercising Four Hours After Learning a New Material Could Improve Memory, Study Shows