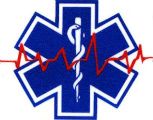 Welcome to the Stars Hollow Gazette's Health and Fitness News weekly diary. It will publish on Saturday afternoon and be open for discussion about health related issues including diet, exercise, health and health care issues, as well as, tips on what you can do when there is a medical emergency. Also an opportunity to share and exchange your favorite healthy recipes.
Questions are encouraged and I will answer to the best of my ability. If I can't, I will try to steer you in the right direction. Naturally, I cannot give individual medical advice for personal health issues. I can give you information about medical conditions and the current treatments available.
You can now find past Health and Fitness News diaries here.
Follow us on Twitter @StarsHollowGzt
It's Not Just Your Grill. It's Your Outdoor Oven.
There's a short window of time in the Northeast when the weather is fine enough for anyone with even a sliver of garden, roof or deck space to want to be outside as much as possible. That's when I move much of my nightly cooking out of the house and into the garden, turning my grill into the centerpiece of a makeshift outdoor kitchen.

~ Melissa Clark ~
Grilled Skillet Corn Bread
Some like their sweet, others unsweetened. Some prefer it cakey, others dense. This version is unsweetened and, unlike many cornbread recipes, does not include flour, which results in a grainy texture with deep corn flavor. Or feel free to use your favorite cornbread recipe.
Splayed Roast Chicken With Caramelized Ramps
It may not seem possible to improve on roast chicken cooked in a very hot cast-iron skillet, an easy method that yields a moist, evenly cooked bird.
Grilled Roast Chicken With Spinach-Ricotta Crostini
This whole chicken cooked on the grill is truly a best-of-both-worlds recipe: You get the incredibly succulent meat and brittle-crisp, burnished skin of a roast chicken, combined with the deep smoky flavor of the grill.
One case of measles confirmed in Illinois
Experimental test could spot Lyme disease much faster
US: 1 in 8 Swimming Pools Closed for Health Violations
New treatment for deadly skin cancer causes cells to rupture, die
A 'sixth sense' may protect drivers, except while texting
German Merck, Pfizer immunotherapy shows promise in rare skin cancer
Yellow fever outbreaks in Africa need action, mass vaccination: WHO