Welcome to The Breakfast Club! We're a disorganized group of rebel lefties who hang out and chat if and when we're not too hungover we've been bailed out we're not too exhausted from last night's (CENSORED) the caffeine kicks in. Join us every weekday morning at 9am (ET) and weekend morning at 10:30am (ET) to talk about current news and our boring lives and to make fun of LaEscapee! If we are ever running late, it's PhilJD's fault.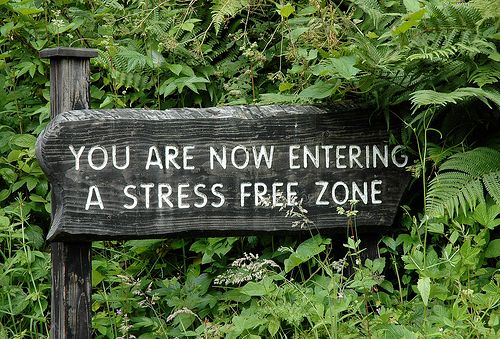 This Day in History
Pope John Paul II Dies at 84; President Woodrow Wilson asks Congress to declare war on Germany; Juan Ponce de Leon lands in Florida; Falkland Islands seized from Britain; Hans Christian Andersen Born.
Breakfast Tunes
Something to Think about over
Coffee

Prozac
If you shut up truth, and bury it underground, it will but grow.
Emile Zola
Breakfast News
Obama at nuclear summit: 'madmen' threaten global security
Barack Obama used his final nuclear security summit on Friday to deliver the stark warning that "madmen" could kill and injure hundreds of thousands of innocent people using only plutonium the size of an apple. [..]
Obama argued that since the first such summit six years ago, the world has measurably reduced the risk of nuclear terrorism by taking "concrete, tangible steps". Enough material for more than 150 nuclear weapons has been secured or removed, he said.
But while no terrorist has yet gained possession of a "dirty bomb" made of radioactive materials, Obama said, such terrorists pose a persistent and evolving threat. Al-Qaida has long sought nuclear materials, he said, while individuals involved in the terrorist attacks in Paris and Brussels, both claimed by Islamic State, videotaped a senior manager who works at Belgian nuclear facility.
Saudi Arabia plans to sell state oil assets to create $2tn wealth fund
Saudi Arabia is planning to establish a $2tn (£1.4tn) sovereign wealth fund by selling off its state petroleum assets in preparation for a world beyond oil.

Greenpeace said it was a pivotal moment akin to Switzerland abandoning banking, but others claimed Riyadh had long wanted to diversify its economy and spread its wealth though it had failed to do so.

If the fund was built up to $2tn, it would be more than double Norway's sovereign wealth fund, regarded as the largest in the world by assets.

The move was revealed by the country's powerful deputy crown prince, Mohammad bin Salman, and would mean the desert kingdom using its public investment fund (PIF) to buy up strategic financial and industrial assets abroad.
Snowden says whistleblower exile shouldn't stop others: 'I'm not an unhappy ending'
It's not hard to argue that Edward Snowden is a warning to future leakers of government secrets. He's stuck in Russia. Can only show up at parties as a video screen. And many of the western surveillance programs he outed continue three years later.

But in a video interview on Friday at RightsCon, a technology conference in San Francisco focused on free speech, Snowden said that's not how he sees it. That, he said, hopefully encourages more Snowden's to come forward in the future.

"I don't think I'm an unhappy ending. I don't think this is this great deterrent," he told the audience. "I'm actually more fulfilled now, more connected now and more effective now in my work."
Native American tribes mobilize against proposed North Dakota oil pipeline
Dozens of tribal members from several Native American nations took to horseback on Friday to protest the proposed construction of an oil pipeline which would cross the Missouri river just yards from tribal lands in North Dakota.

The group of tribal members, which numbered around 200, according to a tribal spokesman, said they were worried that the Dakota Access Pipeline, proposed by a subsidiary of the Dallas, Texas-based Energy Transfer Partners, would lead to contamination of the river. The proposed route also passes through lands of historical significance to the Standing Rock Lakota Sioux Nation, including burial grounds.
Breakfast Blogs