Welcome to The Breakfast Club! We're a disorganized group of rebel lefties who hang out and chat if and when we're not too hungover we've been bailed out we're not too exhausted from last night's (CENSORED) the caffeine kicks in. Join us every weekday morning at 9am (ET) and weekend morning at 10:30am (ET) to talk about current news and our boring lives and to make fun of LaEscapee! If we are ever running late, it's PhilJD's fault.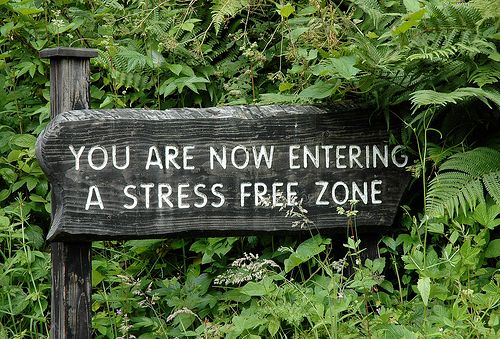 This Day in History
Richard Nixon dies, Elian Gonzalez seized by federal agents, Oklahoma land rush begins.
Breakfast Tunes
Now cracks a noble heart. Good night, sweet prince.
And flights of angels sing thee to thy rest.
Something to Think about over
Coffee

Prozac
Despite everything, no one can dictate who you are to other people.
Breakfast News
Foreign Office warns LGBT tourists of North Carolina and Mississippi travel
The UK Foreign Office has changed its travel advice for North Carolina and Mississippi to warn LGBT tourists of the dangers of visiting the two states after both introduced laws described by campaigners as "anti-gay".

Posted on the official government website on Tuesday, the updated travel advice states: "The US is an extremely diverse society and attitudes towards LGBT people differ hugely across the country.

"LGBT travellers may be affected by legislation passed recently in the states of North Carolina and Mississippi. Before travelling please read our general travel advice for the LGBT community. You can find more detail on LGBT issues in the US on the website of the Human Rights Campaign."

Ty Cobb, director of US-based Human Rights Campaign Global, said it was "frightening and embarrassing" that the UK has warned its citizens of the risks of travelling to two southern states.
Deaths on collapsed Rio de Janeiro bike path deal safety blow to Olympic host
A newly built elevated bike path has collapsed into the sea in Rio de Janeiro, killing at least two people and dealing another blow to the city's credibility as an Olympic host.

A huge wave swept away a 50-metre stretch of the Tim Maia ciclovia, which opened four months ago at a cost of 44.7m reais ($12.6m) – and had been heralded as a major legacy project from the 2016 Games.

Local media said at least five people were on the path when it crashed down into the sea. One person was rescued and the bodies of two men were recovered from the sea.

Pedro Paulo Carvalho, the municipal secretary, said a third person thought to have been on the bridge when the wave struck was still missing.
Greek talks with lenders fraught as fears grow of default
The Hilton hotel in Athens makes the perfect backdrop for high-intensity talks. Its ambience is subdued, its corridors hushed, its meeting rooms an oasis of tranquility.

When Greece, in one of its many stand-offs with the international creditors keeping it afloat, finally won the right to conduct negotiations outside the confines of government offices, it seemed only natural that they should be held at the hotel.

However, in recent weeks the talks have assumed an increasingly nervous edge. An economic review that should have been completed months ago has been beset by wrangling as Alexis Tsipras's leftist-led government has argued with lenders over the terms of a bailout agreed last summer.
Hong Kong newspaper editor sacked in wake of Panama Papers report
Hong Kong journalists have warned of a serious threat to press freedom in the city state after the abrupt dismissal of a senior newspaper editor who ran a powerful front-page story based on revelations from the Panama Papers.

Ming Pao, one of the city's most prestigious papers, dismissed chief editor Keung Kwok-yuen on Wednesday, the same day the journalist filled the front page with revelations about Hong Kong celebrities, officials and businessmen.

The paper's management said the sacking was a cost-cutting measure, but furious journalists accused the owners of a more sinister agenda.
Elizabeth Warren calls SEC's approval of firm 'a mockery' and questions mission
Elizabeth Warren is not thrilled with the US Securities and Exchange Commission. On Thursday, the Massachusetts senator sent a missive to Mary Jo White, SEC chair, telling her she was making "a mockery" of the regulator's core mission.

Warren, a scourge of Wall Street, is disappointed with the agency's decision to approve Stamford Harbor Capital to act as investment adviser to outside clients. The reason? The firm is associated with Steven Cohen, former manager of SAC Capital Advisors, who pleaded guilty to insider trading in 2013 and paid a record $1.8bn fine.

Turns out, Cohen indirectly owns Stamford Harbor Capital. He is to receive as much as 50% of client profits, but won't have any supervisory role, according to Bloomberg.
Breakfast Blogs
A Pennsylvania School Board Member Thinks 'Rainbows' Are Turning Children into 'Zombie Fairies' Charles Pierce, Esquire Politics
Trump and Ryan and empty suits dgby aka Heather Digby Parton, Hullabaloo
He's Said This Before, I Don't Blieve It, And IT Doesn't Matter Steve M., No More Mister Nice Blog
Evil Infests Augusta Tom Levenson, Balloon Juice
DailyDirt: Old, Old Wine, Goes To My Head… Michael Ho, Techdirt