Welcome to The Breakfast Club! We're a disorganized group of rebel lefties who hang out and chat if and when we're not too hungover we've been bailed out we're not too exhausted from last night's (CENSORED) the caffeine kicks in. Join us every weekday morning at 9am (ET) and weekend morning at 10:30am (ET) to talk about current news and our boring lives and to make fun of LaEscapee! If we are ever running late, it's PhilJD's fault.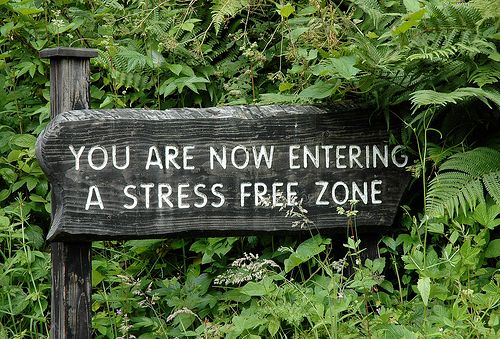 This Day in History
The Oklahoma City bombing; The American Revolution begins; Benedict XVI becomes pope; The Branch Davidian siege ends in flames; Grace Kelly marries Monaco's Prince Rainier; 'The Producers' opens.
Breakfast Tunes
Something to Think about over
Coffee

Prozac
In this world nothing can be said to be certain, except death and taxes.
Benjamin Franklin
Breakfast News
Pentagon increases US troops and financial aid in fight against Isis
American officials say the US will send 200 more troops and a number of Apache helicopters to Iraq to assist in the fight against the Islamic State group.

"We are going to bring in additional forces," said the defense secretary, Ash Carter. He said the new forces would largely be used to advise Iraqi forces "closer to the action".

The announcement comes during a push to retake Mosul, Iraq's second-largest city and the largest held by Isis in Iraq. The decision reflects weeks of discussions with commanders and Iraqi leaders, and a decision by Barack Obama to increase the authorised troop level in Iraq by 217 or to 4,087 from 3,870.

The Pentagon will also provide up to $415m to Kurdish peshmerga military units, as the Kurdish government struggles with a budget deficit. Carter said the US is "on the same page with the Iraqi government" regarding its strategy against terror groups.
Obama's immigration action prompts heated exchanges at supreme court
Justice Sonia Sotomayor clashed with the solicitor general of Texas on Monday as America's politically charged immigration debate came to the US supreme court.

The court heard arguments over whether to revive Barack Obama's plan to spare roughly 4 million undocumented immigrants from deportation that would tear many families apart. His executive action was challenged by 26 states, all of which are led by Republican governors.
Brazil's Dilma Rousseff vows to keep fighting despite impeachment defeat
Brazil's embattled president Dilma Rousseff has said that she will fight to maintain power despite a devastating impeachment defeat in the lower house.

While the opposition camp celebrated Sunday's vote and prepared for a new administration under Vice-President Michel Temer, Rouseff said that she was the victim of a "non-traditional coup d'etat".

"I believe in democracy," she told reporters. "I will fight, like I have always done in my life."

She added: "This is not the beginning of the end – it's the beginning of the fight."

Rouseff singled out Temer for criticism, saying that he had "openly conspired" against her, and repeated her pledge not to stand down.

"My mandate is not for me, it's for 54 million who voted for me … this is a fight for Brazil, for democracy," she said.
Cuba congress says state's 'obsolete mentality' is holding back economy
Some of Cuba's most powerful officials have criticised the creaking inefficiency of its state-controlled economy but identified its vibrant private sector as a potential source of US subversion.

The comments on Monday illustrated the conundrum faced by a Cuban government simultaneously trying to modernise and maintain control in a new era of detente with Washington.

The Cuban Communist party ended the third day of its twice-a-decade congress with a vote for the 114-member central committee, which in turn selects the powerful 15-member political bureau. The bureau's first and second secretaries are the country's top officials.
Fifa corruption scandal: US releases three guilty plea transcripts
A US judge released transcripts Monday of guilty pleas from three prominent defendants in the sweeping Fifa corruption investigation in which they expressed regret and suggested that bribery in the organization was widespread.

Former Fifa vice president Jeffrey Webb, Argentinian-Italian marketing executive Alejandro Burzaco and Brazilian intermediary Jose Margulies pled guilty last year to racketeering, wire fraud and money laundering conspiracies.

US prosecutors have in total accused 40 officials and marketing executives of soliciting and receiving tens of millions of dollars in bribes and kickbacks in a case that has sparked an unprecedented crisis at Fifa.
Medieval beer purity law has Germany's craft brewers over a barrel
"Up to the point we add the sugar, we brew according to the purity law," says Fritsche, "but the agriculture ministry told me it could not be called beer. If I made it here and sold it abroad I could call it that, or if I made it abroad and exported back to Germany that would also be OK, but because we were brewing on German soil, it could not carry the name beer – even though we'd been doing it for far longer than the purity law." [..]

Small brewers like Fritsche, who produces 35,000 hectolitres (6m pints) a year, and a growing number of craft beer producers who are keen for more freedom to be able to experiment with different ingredients such as fruits and spices, say the purity law stifles creativity and innovation. Fritsche cites a recent scandal over traces of the herbicide glyphosate that were found in many different German beers, as well as the lack of restrictions on using genetically modified ingredients, to suggest it is "far from pure".
Breakfast Blogs
Imagine Actually Believing Ted Cruz Is a Reasonable Politician Charles Pierce, Esquire Politics
Wonks and Activists Ed Walker, emptywheel
Why I Want Ted Cruz To Win GOP Nomination — And Flame Out In The General John Amato, Crooks and Liars
A Ted Cruz loss would be good for the country digby aka Heather Digby Partom, Hullabaloo
Warren, Sanders sponsor bill going after TurboTax & complexity of tax filing Gaius Publius, Hullabaloo
House Passes Bill Attempting To Gut Net Neutrality, Supporters Declare The Internet Saved Karl Bode, Techdirt