Welcome to The Breakfast Club! We're a disorganized group of rebel lefties who hang out and chat if and when we're not too hungover we've been bailed out we're not too exhausted from last night's (CENSORED) the caffeine kicks in. Join us every weekday morning at 9am (ET) and weekend morning at 10:30am (ET) to talk about current news and our boring lives and to make fun of LaEscapee! If we are ever running late, it's PhilJD's fault.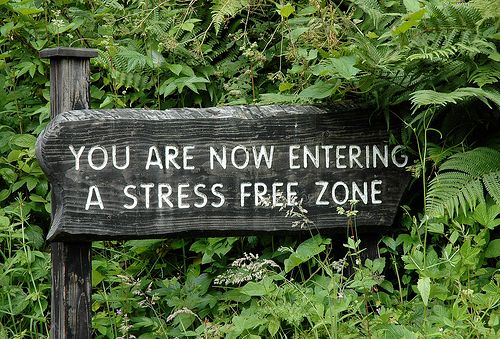 This Day in History
Martin Luther King Jr. is assassinated; President William Henry Harrison dies; Hank Aaron hits 714th career home run; Maya Angelou is born.
Breakfast Tunes
Something to Think about over
Coffee

Prozac
You may write me down in history with your bitter, twisted lines. You may trod me in the very dirt, but still, like dust, I'll rise.
Maya Angelou
Breakfast News
First refugees deported from Greece to Turkey
The first boat carrying people being deported from Greece to Turkey has left the port of Lesbos.

Under heavy security, the first 135 migrants were being escorted onto waiting vessels as dawn broke. The first boat left shortly after 7am local time, followed by a second boat at about 7.30am.

Earlier, buses carrying hundreds of refugees bound for deportation arrived at the ports of Lesbos and Chios.

Two Turkish leisure vessels on Lesbos and another one on Chios are waiting to pick up the refugees, who are to be escorted by police from EU border agency Frontex.
Thousands protest in Warsaw against proposed abortion ban
Thousands of people have attended a pro-choice rally outside parliament in Warsaw after the leader of Poland's ruling party backed a call from Catholic bishops for a full ban on pregnancy terminations.

Poland already has one of the most restrictive abortion laws in Europe. Official statistics show only a few hundred abortions are performed every year, but pro-choice campaigners say underground abortions are common.

The debate around reproductive rights in Poland has been building up for months. The conservative Law and Justice (PiS) party, which came to power in October, plans to tighten regulations to bring them into line with the Catholic church's teachings, infuriating liberals and women's rights activists.
Pennsylvania diocese may face racketeering suit for covering up abuse
A federal prosecutor may file a racketeering lawsuit against a Roman Catholic diocese where a state grand jury found two former bishops helped cover up the sexual abuse of hundreds of children by more than 50 clergy over a 40-year period.

The ongoing investigation of the Altoona-Johnstown diocese in Pennsylvania grew out of the prosecution of the Reverend Joseph Maurizio Jr, 71, US attorney David Hickton said on Friday.

The Somerset county priest was convicted last year of molesting two street children during missionary trips to Honduras. He was sentenced to nearly 17 years in prison, fined $50,000 and forced to pay his victims $10,000 each.
Mississippi's Confederate Heritage Month proclamation prompts outcry
The Confederacy is rising again, this time using perhaps the final weapon in its arsenal: calendars.

Mississippi governor Phil Bryant recently proclaimed April to be Confederate Heritage Month, adding an official flourish to a longstanding tradition in his state and several others. April, he wrote in the proclamation, is "the month in which the Confederate States began and ended a four-year struggle".

Bryant's proclamation does not mention the central cause of the struggle – slavery – but instead announces the month as a chance to "gain insight from our mistakes and successes" and to "earnestly strive to understand and appreciate our heritage and our opportunities which lie before us". It also sets aside 25 April as "Confederate Memorial Day".
Medicine Crow, one of the last links to Battle of Little Bighorn, dies at 102
Joseph Medicine Crow, an acclaimed Native American historian and last surviving war chief of Montana's Crow tribe, has died. He was 102.

Medicine Crow died on Sunday, Bullis Mortuary funeral home director Terry Bullis said.

A member of the Crow Tribe's Whistling Water clan, Medicine Crow was raised by his grandparents in a log house in a rural area of the Crow Reservation near Lodge Grass, Montana.

His Crow name was "High Bird," and he recalled listening as a child to stories about the Battle of Little Bighorn from those who were there, including his grandmother's brother, White Man Runs Him, a scout for lieutenant colonel George Armstrong Custer.

His grandfather, Yellowtail, raised Medicine Crow to be a warrior. The training began when Medicine Crow was just six or seven, with a punishing physical regimen that included running barefoot in the snow to toughen the boy's feet and spirit.