Welcome to The Breakfast Club! We're a disorganized group of rebel lefties who hang out and chat if and when we're not too hungover we've been bailed out we're not too exhausted from last night's (CENSORED) the caffeine kicks in. Join us every weekday morning at 9am (ET) and weekend morning at 10:30am (ET) to talk about current news and our boring lives and to make fun of LaEscapee! If we are ever running late, it's PhilJD's fault.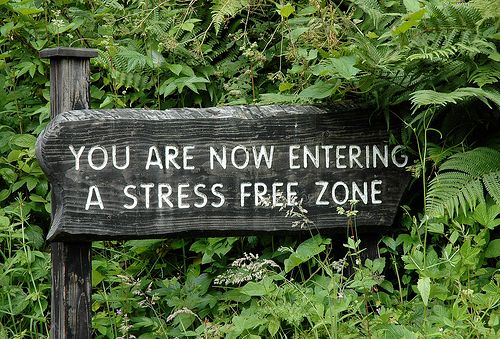 This Day in History
Slobodan Milosevic arrested; American forces invade Okinawa; Nazi Germany begins persecuting Jews; Soul singer Marvin Gaye is shot to death by his father.
Breakfast Tunes
Something to Think about over
Coffee

Prozac
Having a place out of the city is a shortcut toward the mental reset I need.

Rachel Maddow
Read more at: http://www.brainyquote.com/quotes/quotes/r/rachelmadd418405.html
Breakfast News
Afghans Haunted By U.S. Strikes On MSF Hospital Want The Truth, Not Money And Apologies
A bullet through the head didn't kill 9-year-old Amina. Her father, Abdel Qadir, had managed to carry her limp body to the trauma hospital in Kunduz, praying that she would live.

But on Oct. 3, less than a week after surviving a firefight between Afghan forces and Taliban insurgents that had surrounded her home, Amina burned to death in a hospital bed as her father watched helplessly. Her last words were screamed in terrified pain.

"Father! Father!" she wailed as flames consumed her body, Abdel Qadir recalled, weeping.

It's been nearly six months since a U.S. attack aircraft bombed the Médecins Sans Frontières trauma clinic where Amina was staying. Time has not yielded clarity — there still seem to be more questions than answers. And the U.S. military's lack of transparency has only compounded people's mistrust.
Moscow Boycotts Obama's Final Nuclear Security Summit
Just as fears of nuclear terrorism are rising, U.S. President Barack Obama's drive to lock down vulnerable atomic materials worldwide seems to have lost momentum and could slow further.

With less than 10 months left in office to follow through on one of his signature foreign policy initiatives, Obama will convene leaders from more than 50 countries in Washington this week for his fourth and final Nuclear Security Summit, a high-level diplomatic process that started and will end on his watch.

A boycott by Russian President Vladimir Putin, apparently unwilling to join in a U.S.-dominated gathering at a time of increased tensions between Washington and Moscow, adds to doubts that the meeting will yield major results.
Judge Strikes Down Mississippi's Ban on Same-Sex Adoptions
A federal judge struck down Mississippi's ban on adoption by same-sex couples Thursday — making the practice legal nationwide.

"We are obviously thrilled with today's ruling, but our clients are beyond ecstatic," said Roberta Kaplan, lead attorney in the case for the Campaign for Southern Equality, a North Carolina-based activist group, which represented four Mississippi couples in the suit along with the Massachusetts-based Family Equality Council.
USWNT Files Lawsuit Against U.S. Soccer In Fight For Equal Pay
Five of the biggest names on the U.S. women's national soccer team roster filed a complaint against the U.S. Soccer Federation on Wednesday, demanding equal pay for equal work and calling for an investigation of what they believe to be U.S. Soccer's discriminatory wage practices.

The complaint comes less than nine months after the women's team hoisted up the gold trophy at the 2015 World Cup, a feat the men's team has never accomplished.

While Carli Lloyd, Alex Morgan, Megan Rapinoe, Becky Sauerbrunn and Hope Solo were the players who actually inked their names onto the filing, they emphasized they were taking action on behalf of the entire national team.
A Melting Antarctica Could Sink The World's Coastlines Faster Than Predicted
A new report nearly doubles previous predictions for sea level rise if global emissions continue unabated, portending a doomsday scenario for many of the world's coastal cities.

The study, published Wednesday in the journal Nature, looks toward the ice sheets of Antarctica, which by themselves may contribute more than three feet to sea level rise by 2100. Taken with other melting regions, including Greenland, seas could rise more than six feet, or two meters, by the end of the century.

David Pollard of Penn State University and co-author Rob DeConto said the "dire" predictions are nearly double those recently used by the Intergovernmental Panel on Climate Change as a worst-case scenario if humanity fails to curb emissions.
Breakfast Blogs
The Supreme Court Just Did Something the Supreme Court Shouldn't Have to Do Charles Pierce, Esquire Politics
Maryland Appellate Court Rebukes Police for Concealing Use of Stingrays Alex Emmons, The Intercept
The Unifying Theory Of Political Everything Mike Lux, Crooks and Liars
Bob Litt Spins Sharing NSA-Collected Comms with DEA and FBI as Harmless emptyeheel aka Marcy Wheeler, emptywheel

Senator Wyden Lays Out New 'Compact For Privacy & Security In The Digital Age' In Response To Surveillance/Encryption Fights Mike Masnick, Techdirt