Welcome to The Breakfast Club! We're a disorganized group of rebel lefties who hang out and chat if and when we're not too hungover we've been bailed out we're not too exhausted from last night's (CENSORED) the caffeine kicks in. Join us every weekday morning at 9am (ET) and weekend morning at 10:30am (ET) to talk about current news and our boring lives and to make fun of LaEscapee! If we are ever running late, it's PhilJD's fault.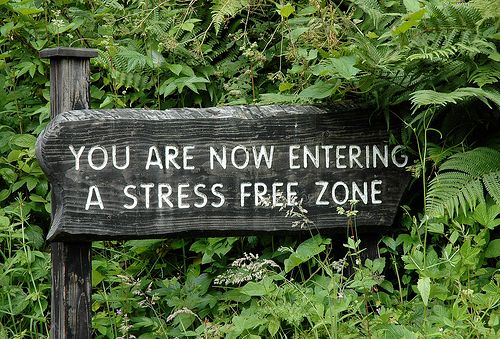 This Day in History
Mark Twain dies; Queen Elizabeth II born; WWI German Pilot Red Baron dies in combat; Annie debuts on Broadway.
Breakfast Tunes
Something to Think about over
Coffee

Prozac
There is no distinctly American criminal class – except Congress. Mark Twain
Breakfast News
Iran Terror Victims Win at U.S. Supreme Court, Can Collect $2 Billion
American victims of terrorism can collect $2 billion from Iran's central bank after the U.S. Supreme Court upheld a federal law aimed at helping them win their case.

The 6-2 ruling is a victory for about 1,300 people battling Iran's Bank Markazi. The group includes victims of the 1983 Beirut Marine barracks bombing and the 1996 bombing of Khobar Towers in Saudi Arabia, as well as family members.

The victims were trying to collect legal judgments they won when Iran didn't defend itself against accusations that it was responsible for the bombings. The group targeted Iranian assets that were originally held in a Citigroup Inc. account in New York and then transferred into a trust account to await the outcome of the litigation.
Families of Sandy Hook victims go after 'untouchable' gun manufacturers
Supreme Court upholds Arizona legislative districts
The Supreme Court on Wednesday unanimously upheld the state legislative districts in Arizona drawn by an independent commission, rebuffing complaints that the electoral maps diminished the clout of Republican voters.

The court, in its 8-0 ruling, said the commission that draws legislative boundaries did not violate the U.S. Constitution's principle of "one person, one vote."

The case focused on state legislative districts drawn for the 2012 election based on 2010 census numbers. The challengers said the new districts favored Democrats over Republicans by packing Republican voters into certain districts in a way that would minimize their influence in neighboring districts while enhancing the sway of Democratic voters.

In mapping out the state legislative districts, Arizona's independent commission carries out a function that in most other states is handled by state legislators.
U.S. Ranks 41st In Press Freedom Index Thanks To 'War On Whistleblowers'
The U.S. is ranked 41 out of 180 countries in Reporters Without Borders' World Press Freedom Index, which measures the "level of freedom of information in 180 countries."

According to the organization, the U.S. moved from 49 in 2015 to 41 this year, though it warned that the "relative improvement by comparison hides overall negative trends."

Citing the U.S. government's "war on whistleblowers who leak information about its surveillance activities, spying and foreign operations, especially those linked to counter-terrorism," and the country's lack of a "shield law" that would allow journalists to protect confidential sources, the report takes a decidedly negative view of U.S. press freedom.
Koch brothers said to be funding plan to block Grand Canyon conservation
Billionaire businessmen Charles and David Koch are channeling money into an Arizona-based organization that's fighting a plan that would include a permanent ban on uranium mining around the Grand Canyon.

A proposal to declare the area around the Grand Canyon a national monument – Greater Grand Canyon Heritage National Monument – calls for protecting 1.7m acres of land from uranium mining. A number of environmental groups and native tribes as well as the vast majority of Arizonans support the plan.

Still, a handful of Arizona Republicans and a major not-for-profit group are trying to block it. Much of the group's efforts apparently are being funded by the Koch brothers, according to Greg Zimmerman of the Center for Western Priorities.
Dilma Rousseff takes fight against impeachment to UN's global stage
Brazil's beleaguered Dilma Rousseff has changed her plans and will attend a UN event on Friday in New York to make her case against an impeachment process that could remove her from office within weeks, her office said.

The Brazilian president lost a crucial vote in the lower house of congress on Sunday and faces impeachment by the senate on charges of breaking budget laws. She maintains the charges are groundless and trumped up to illegally oust her and end 13 years of rule by her leftist Workers party.

With the prospect of the senate suspending her in three weeks, Rousseff had canceled her trip to attend the signing of the Paris agreement on climate change on Friday, so that she could focus on her political survival.
Hundreds feared dead in migrant shipwreck off Libya
Hundreds of people are feared to have drowned in the southern Mediterranean last week, in what would be the deadliest migrant shipwreck in months.

A repurposed fishing boat overloaded by smugglers with up to 500 Africans hoping to reach Italy from eastern Libya sunk as passengers from smaller boats were trying to board it, survivors told the International Organisation for Migration (IOM). The survivors' accounts described panicked passengers desperately trying to stay afloat by jumping between vessels.

A death toll of just half the size would bring the total number of mortalities in the Mediterranean in 2016 to over 1,000 – more than a quarter of last year's record tally.
Breakfast Blogs
Elizabeth Warren Has Words (and a Mic Drop) for Ted Cruz Charles Pierce, Esquire Politics
Last July, NSA and CIA Decided They Didn't Have to Follow Minimization Procedures, and Judge Hogan Is Cool with That emptywheel aka Marcy Wheeler, emptywheel
QOTD: Elizabeth the Lionhearted digby aka Heather Digby Parton, Hullabaloo
How Your Right-Wing uncle Is Going To React To harriet Tubman On The $20 Bill Steve M., No Mister Nice Bog
There. Is. No. Tea. Party: Epilogue drifglass at his blog driftglass
Law Enforcement Forced To Hand Over $41K It Seized From Businessman At Airport, Plus Another $10K In Legal Fees Tim Cushing, Techdirt