Welcome to The Breakfast Club! We're a disorganized group of rebel lefties who hang out and chat if and when we're not too hungover we've been bailed out we're not too exhausted from last night's (CENSORED) the caffeine kicks in. Join us every weekday morning at 9am (ET) and weekend morning at 10:30am (ET) to talk about current news and our boring lives and to make fun of LaEscapee! If we are ever running late, it's PhilJD's fault.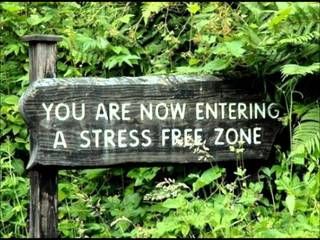 This Day in History
President and Civil War general Ulysses S. Grant born; Explorer Ferdinand Magellan killed; U.S. Marines attack North Africa during the First Barbary War; Ailing baseball star Babe Ruth honored.
Breakfast Tunes
Something to Think about over
Coffee

Prozac
Freedom and justice cannot be parceled out in pieces to suit political convenience. I don't believe you can stand for freedom for one group of people and deny it to others.
Coretta Scott King
Breakfast News
NAACP to appeal North Carolina judge's ruling on 'discriminatory' voting law
North Carolina's chapter of the National Association for the Advancement of Colored People (NAACP) said on Tuesday that it would appeal against a judge's decision to uphold a voting law that the civil rights group and other critics have said is discriminatory.

The NAACP chapter and the Justice Department had previously filed suit against the state's law, which removed protections for minority voters, but their case was dismissed on Monday.
Many killed in Aleppo as fierce fighting shatters Syria's fragile truce
Large-scale fighting has erupted in the Syrian city of Aleppo and the surrounding countryside, upending a fragile truce that was meant to pave the way for peace talks and threatening a siege of the opposition-held part of the city and a humanitarian catastrophe.

Government warplanes on Tuesday killed five civil defence workers in airstrikes on the emergency teams' facilities, highlighting the growing ferocity of the conflict after the halt of the UN-mediated negotiations.
German spy chief Gerhard Schindler sacked in surprise move
The head of Germany's BND foreign intelligence agency is being pushed out of his job, government sources have said, in a surprise move that comes at a time when Germany faces a growing threat from Islamic militants.

It was not immediately clear why Gerhard Schindler, who has led Germany's version of the US Central Intelligence Agency since 2012, was being removed two years before he reaches retirement age.
Chobani millionaires: employees could split 10% of yogurt company windfall
"It's exactly the time to do this," said Hamdi Ulukaya, CEO of Greek yogurt giant Chobani, as he informed his 2,000 employees that they will each receive shares in the billion-dollar-plus yogurt company if it goes public or is sold.

The stake to be divided among the employees amounts to 10% of the company, which sold more than $1.6bn worth of yogurt last year and has been valued between $3bn and $5bn. Some longtime employees are likely to receive seven-figure stakes, making them yogurt millionaires.
Shawarmageddon: Moscow authorities threaten to ban kebabs
Authorities in Moscow have threatened to finally outlaw the city's beloved shawarma kebabs, claiming that the stalls that sell them have repeatedly failed to comply with sanitation standards.

"We are ridding the streets of all shawarma. It's going to disappear completely," city official Alexey Nemeryuk told Russian radio station Komsomolskaya Pravda.

The head of the Moscow department of trade and services added that kiosk owners had refused "to bear even the slightest costs of maintaining proper sanitation standards".
Breakfast Blogs
What Began at Occupy Wall Street Is Reverberating in Today's Democratic Primary Charles Pierce, Esquire Politics
The Easy Section 702 Surveillance Number James Clapper Can Share emptywheel aka Marcy Wheeler, emptywheel
One-Third Of US Mayors Fear Similar Flint Infrastructure Crisis LeftOfCenter, Crooks and Liars
Fredo In Havana driftglass at his blog
FBI Says It Will Ignore Court Order If Told To Reveal Its Tor Browser Exploit, Because It Feels It's Above The Law… Mike Masnick, Techdirt